Everesting Stinson to Pantoll
-
June 5, 2021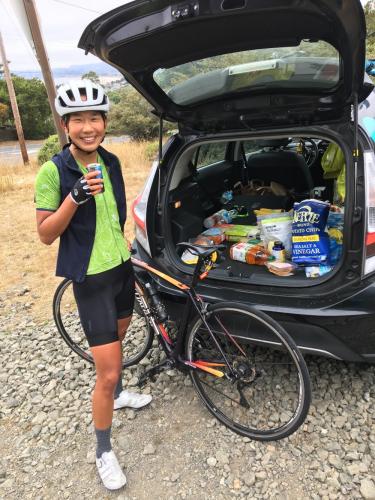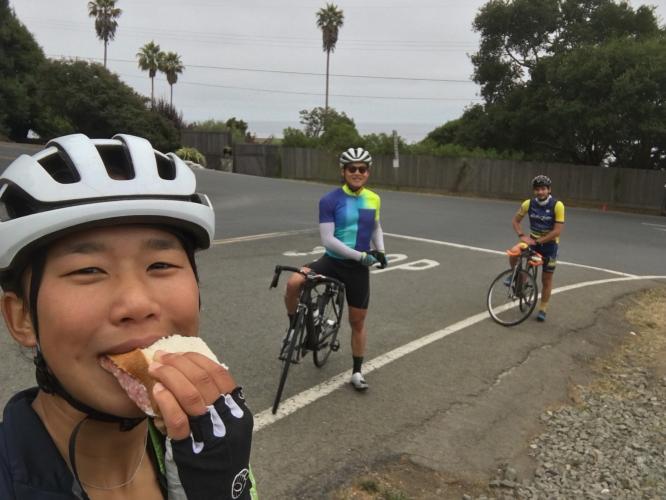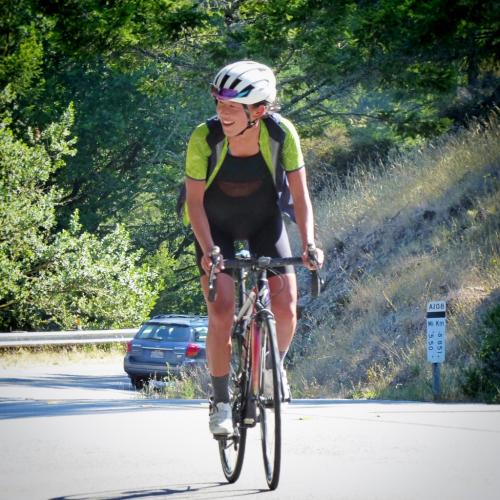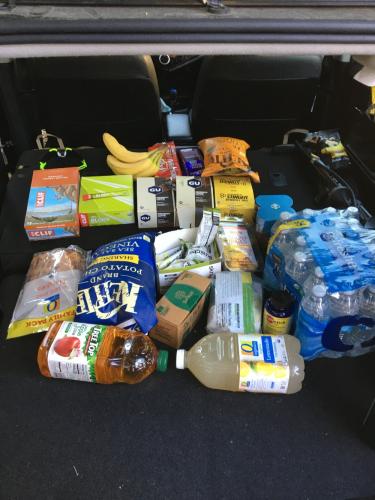 The first time I heard of Everesting I thought, why would anyone ever want to ride up and down the same hill over and over again?! For those of you that don't know, Everesting is riding repeats of the same hill in a single activity until you climb 8,848 m (29,028 ft). I couldn't imagine riding 29,000 ft, especially on the same hill.
A few months later, my friend announced that he was going to attempt an Everest for his birthday. He would be riding from Stinson Beach up to the Pantoll campground in Marin County 21 times. I decided to ride a couple of repeats with him for support. I arrived when he was on his 18th repeat. He looked very tired, but I think having friends there to distract him during his 10th hour of climbing helped. Later that day I thought to myself, that looked awful. There is no way I am going to Everest.
Fast forward a couple months and I was Everesting the same hill. Haha. Everesting had gained popularity during COVID, though I had only heard of professionals who were doing it. My other friend, with whom I had been doing big rides during the lockdown, had texted me asking if I wanted to Everest. I said yes.
I would say that I "winged" Everesting. I had done 3 rides over 150 miles and had only climbed 10,000 ft in one ride prior to my Everest. My friend was very confident that I could Everest. While I was doing an Everest, he was going to Trench on the same hill at the same time as me. Trenching is descending the depth of the Mariana Trench (36,069 ft) on one hill (which also means you need to ascend 36k ft). Even though we wouldn't be riding together, it was so nice knowing that someone else was going to be there the whole time with me.
After researching hills near San Francisco, I decided on the Stinson Beach to Pantoll climb. I picked it because:
I knew people who had Everested it
I only had to climb it 21 times, which seemed manageable
Average grade is ~7-8% (not too steep)
Descent is relatively fast if you don't get stuck behind cars
There is a bathroom at the top of the climb
It was close enough to SF that my friends could ride or drive out to support me
I was mainly worried about there being too much traffic. The previous weekend, I heard that cars had been backed up halfway up the climb because everyone was headed to the beach. Luckily, it was overcast almost the entire day I Everested, so I only got stuck behind cars twice on the descent.
We stayed in an Airbnb close to the climb. We had a car stocked with everything we needed and parked it at the bottom of the climb. We started at 4 am and ended around 9 pm. I tried to eat 100-200 calories every 30 minutes, which was easy since the hill took me ~30 minutes
I was very thankful for my friends who came and rode with me! I ended up doing 10 of the laps by myself and the rest with friends.
I felt really good for the first 10,000 ft. At lap 10, I thought about quitting. The end seemed so far away. But, I didn't quit because I knew that if I did, I would have to come back and finish it for real, so it was just easier to keep going. Laps 17-19 were the hardest, but thankfully I had friends there for support.
Because I hadn't really trained, I think recovering took longer than it would have had I trained more. The day after the Everest, I felt like I had the flu and my legs, especially knees, hurt. It took about a month until I felt like I wasn't fatigued anymore
Here are some tips:
Bring 2 sets of front lights (tape one on helmet, one on bars). It would be scary if your front light went out while descending and you didn't have a backup
Prepare for the worst. Have a car parked at the bottom of the hill the entire time with supplies.
Eat! I ate real food (e.g. sandwiches) and bike food (e.g. gels, chews). I also had friends bring food (e.g. croissants) that I could look forward to throughout the day
What I packed in the car:
Food, water, electrolytes
Spare rear light
Various layers (gloves, arm warmers, etc.)
Bike pump, spare tire, extra tubes, allen keys
Spare battery for charging Wahoo
First aid
Wipes (in case of a bathroom emergency)
Link to my official everesting:
https://everesting.cc/hall-of-fame/#/hill/3790280766
Link to my ride:
https://www.strava.com/activities/3790280766
Everesting was an awesome experience! If you are up for the challenge, I recommend trying it!!
---
MEMBER COMMENTS
Let us know your thoughts about this blog post. Signup for our FREE membership to post a comment or question.
Already have an account?
LOG IN HERE