Why cycling climbing?
-
March 10, 2021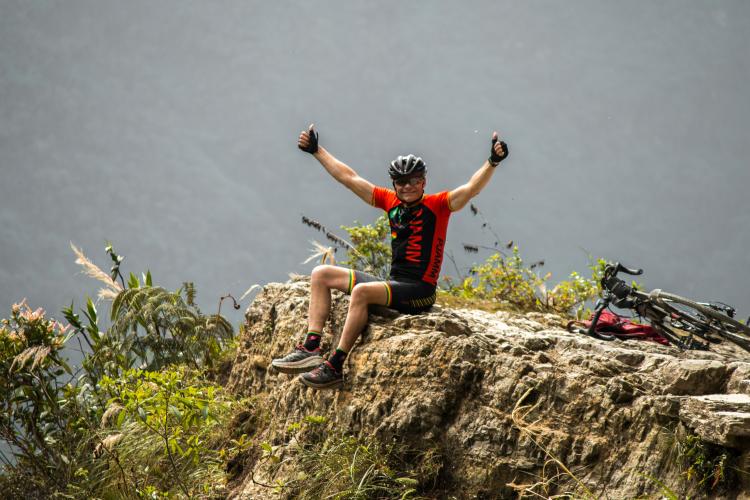 PJAMM Cycling is focused on the sport of cycling climbing which at its core is the skill and endurance of riding your bike up hills or mountains. Climbs can be a series of simple rolling hills on your local route or as challenging as the great climbs of Alpe d'Huez in France or Pikes Peak in Colorado. No matter what the climb may be, it takes a certain level of physical fitness, bicycle handling and mental fortitude to take on a climb.
We are often asked "why just focus on cycling climbing"? Our founder John Johnson started cycling climbing when he first started cycling to help build his fitness level as quickly as possible. He found that riding uphill achieved this for him, but as he did this he also discovered several other things about climbing that captivated him: the epic scenery, the mental preparation that goes into a climb and the thrill of the accomplishment of reaching the summit. There really is no better feeling than reaching the summit after the planning, training, travelling to and pushing yourself up the mountain in all sorts of conditions! Climbing by bike is all about the adventure, immersion in the scenery, physical exertion and achievement.
John found that there were limited resources available to cyclists dedicated to cycling climbing and started PJAMM Cycling to be that resource. While cycling climbing is a niche in the larger sport of cycling, PJAMM Cycling aims to help cyclists of all skill levels to prepare for and achieve any cycling climb they choose. We hope to inspire the beginner to look at the challenges of climbing by bike and take on a climb in addition to providing an intermediate or expert rider the information and tools to help them prepare for the most epic, challenging, and occasionally dangerous rides in the world. Our new platform and free membership allows for cyclists of all levels to interact and contribute to any of our 2,600+ climbs to help strengthen the cycling climbing community. We hope you choose to join us today.
We are thrilled to be cycling with you to the summit!
---
MEMBER COMMENTS
Let us know your thoughts about this blog post. Signup for our FREE membership to post a comment or question.
Already have an account?
LOG IN HERE