PJAMM Cycling: Cycling Colorado's 14ers
-
September 22, 2021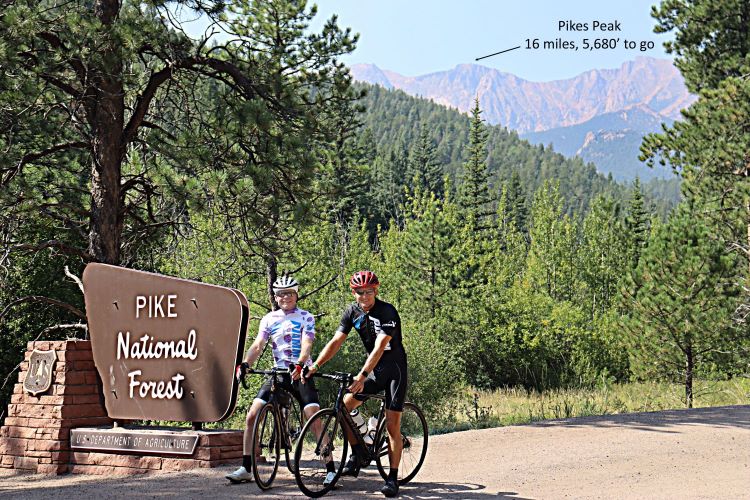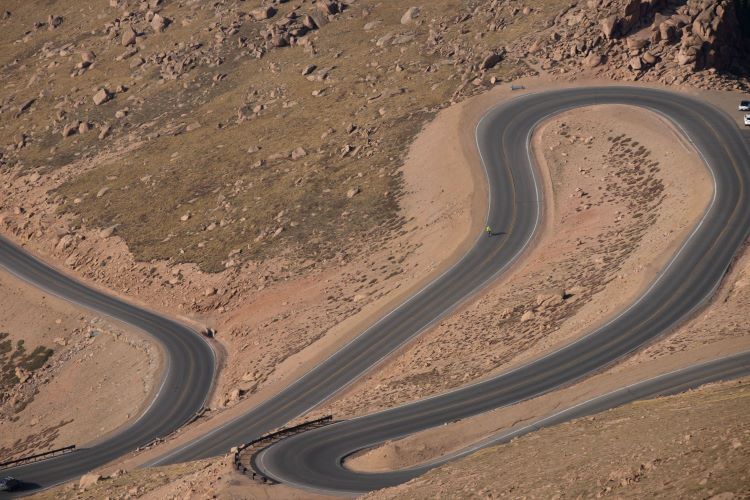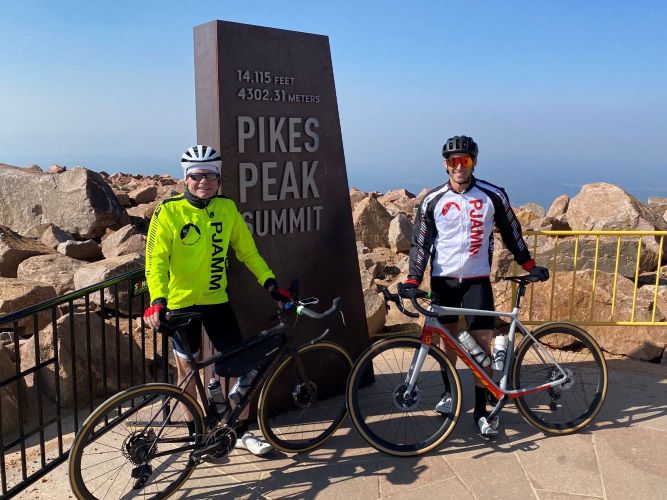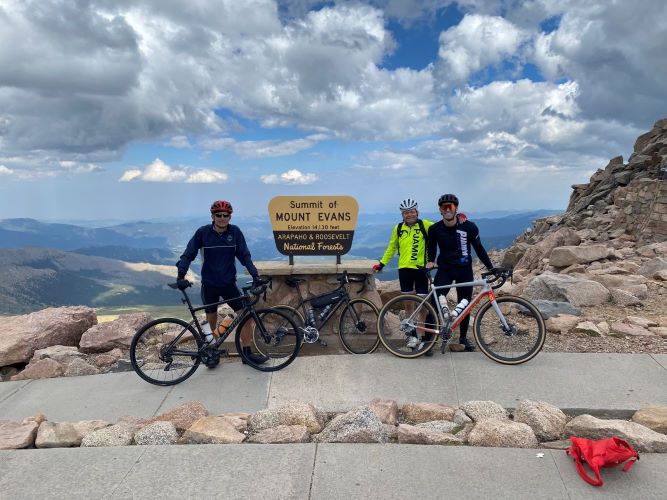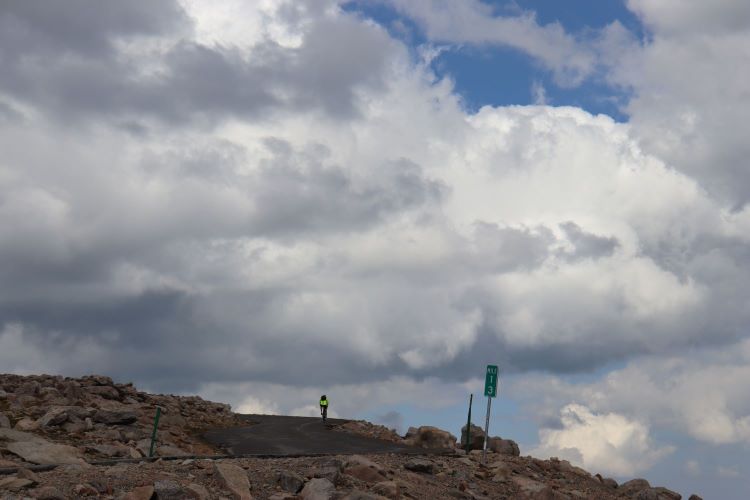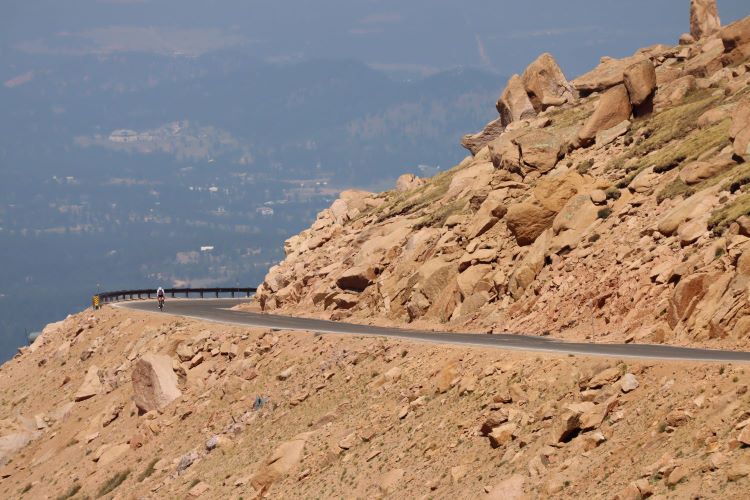 For mountaineers, It is a big deal to hike to a mountain peak that is 14,000'+. There are many websites that are dedicated to hiking the fourteeners of the US. There are 96 fourteeners in the US: Colorado has 53, Alaska 29, California 12, and Washington two. There are 18 mountaineers who are known to have submitted all 67 contiguous US fourteeners (Summitpost.org).
North America is 9,540,000 square miles and includes Central America, Mexico, the United States, and Canada. There are only two paved roads that rise above 14,000' in North America - Mt. Evans (14,130') and Pikes Peak (14,115'). These two extraordinary roads are only about 90 miles apart. Both climbs are epic in their own right. I have climbed each of them seven times - most recently three times each on our September trip to Colorado.
Mount Evans is much "easier" (less punishing?) than Pikes Peak with a gentle grade that rarely exceeds 6%. The climb from Idaho Springs is 27.4 miles and averages 4.5% (5% if you eliminate two brief descents). What I find most exceptional about the climb is (a) the altitude - 42% less oxygen at the finish than at sea level, (b) the scenery above the treeline (beginning at about 16 miles), and (c) the amazing wildlife we always see from Summit Lake (five miles from the top) to the summit - these range from the cute little marmots sitting along the side of the roadway, to the big horn sheep at the top, to the mountain goats most often seen around Summit Lake.
Pikes Peak is an absolute monster. It averages 6.1% (6.9% climb only) if you begin from Manitou Springs. Beginning in Manitou Springs is the longest and hardest route, but it includes four miles on busy Highway 24. I have done the full route twice, but greatly prefer beginning at the toll gate at Pikes Peak - America's Mountain. From the toll gate, the climb is 18.3 miles and 6.6% average grade (close to 8% if you eliminate descents). The things I remember most about my rides up Pikes Peak are: (a) the three tough sections - the first 1.1 miles from the gate (10.2%), 6.6 miles starting at mile 14 (9.1% from 9,750' to 12,900') and 1.7 miles near the top (9.5% from 13,190' to 14,050'); (b) the amazing hairpins that are visible below you as you climb above treeline - the road is so steep and with no trees to obstruct your view, you can see 10 or so hairpins spread out over 15 miles - breathtaking stuff; and (c) the amazing visitor center and highest baked donuts in the world at the top.
Earlier this year I was speaking with cycling and nature photographer Chris Destafano and he mentioned that he had ridden Mount Evans and Pikes Peak in the same day and was surprised that this was not a more popular challenge - I wasn't surprised at all because that seemed like a crazy and painful undertaking. So, we tried it on September 9, 2021 and, yes, it is crazy and it was VERY hard, but we did it, yeah!! We started at Echo Lake for Mount Evans (14.4 miles, 3,600' at 4.5%) and at the gate for Pikes Peak (18.2 miles, 6,500' at 6.6%). You can check out our ride on Strava. This was also #3 of my six Cycling Over Cancer challenges, and the challenge PJAMM and the American Institute for Cancer Research will use for our collaborative cancer awareness cycling climbing ultimate challenge in June 2022 (along with some more modest and sane challenges).
My next Cycling Over Cancer challenges are: attempting an Everest on October 12, 2021, the Asir Mountains in Saudi Arabia in November, and finally, Wuling Pass North and cycling/hiking to the top of Mt. Fuji in summer 2022 (the Full Fuji!).
I'll blog about those and more challenges and cool places to climb by road bike over the next months.
---
MEMBER COMMENTS
Let us know your thoughts about this blog post. Signup for our FREE membership to post a comment or question.
Already have an account?
LOG IN HERE
---
Incredible! I'll be watching for your future blogs.
Wow... both in the same day? Congratulations! 😄