You are never too old to take up cycling climbing!
-
April 10, 2021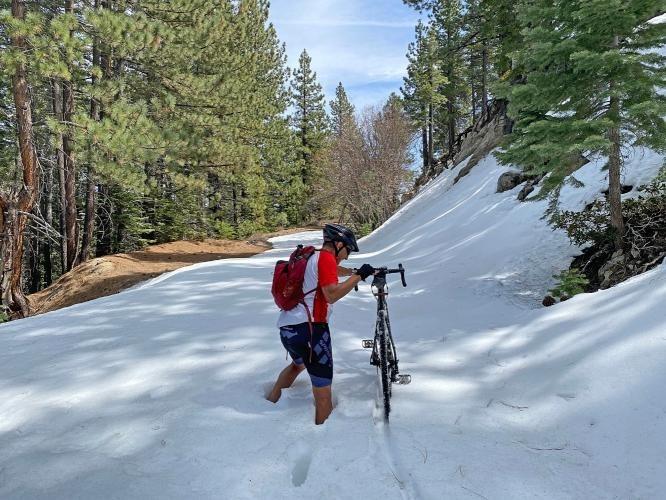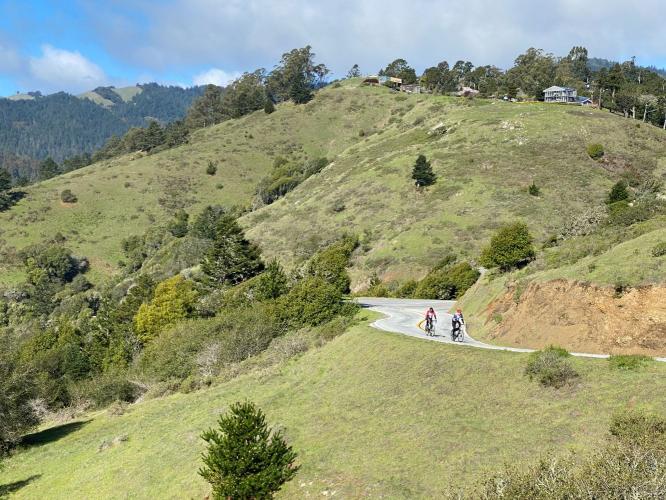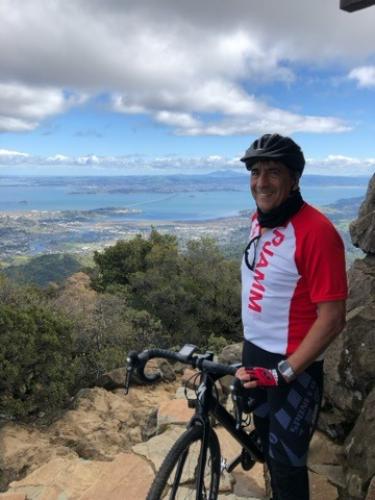 I would have never guessed 25 years ago, when I was raising kids with my wife and working in the tech industry, that I would be taking up road cycling in my 60's and cycling up various mountains in the western US. But here I am, 65 years old, and I'm about to share with you my experiences as an "older cyclist". I am having trouble with that characterization "older cyclist". That was exceedingly difficult to write and even harder to fathom...it just can't be. Why? Because at age 65 I feel better than that younger version of me 25 years ago and I attribute it to my cycling and cycling climbing.
When I'm cycling, talking about cycling, reading about cycling, watching YouTube videos about cycling and being a part of the community at PJAMM Cycling, I'm decades younger. As critically important as the psychological benefits, physically I'm in the best shape I've been in for years. By focusing on cycling climbing and the challenges it brings, I've become a stronger cyclist than I would have otherwise. While I may be riding as a "senior citizen" and the most senior member of the PJAMM Cycling team (even though I can't possibly be that old!) I am here to tell you that due to my cycling and focus on cycling climbing I sure don't feel that "senior".
For anyone who looks at my stats, the rides aren't impressive by a younger person's standards nor are my times - but that's not the point. The point is to just do it and, if measurements are to be done, primarily measure against yourself.. Train to get better at climbing, monitor your progress, set a goal to achieve a climb, use PJAMM Cycling as a resource and achieve that goal & hit that summit! My goal is to engage newcomers to cycling climbing, other senior cyclists and those who want to try cycling climbing but think that they're too old or aren't capable. I am proof it can be done and I'm looking forward to going up higher and steeper climbs my 40 year old self could never dream of doing.
I hope you consider joining us as a Free Member at PJAMM Cycling and be a part of our cycling climbing community!
---
MEMBER COMMENTS
Let us know your thoughts about this blog post. Signup for our FREE membership to post a comment or question.
Already have an account?
LOG IN HERE
---
Thanks for sharing your thoughts on cycling and aging Bob! I can relate to your insights. I've been riding hills since I was 35 and I just turned 71 so I have a good sample size on the effects aging takes on your climbing ability. The gears I use while climbing and the cadence have changed some since I was younger and the speed has dropped but not all that much. The most important thing is I FEEL the same while climbing, that is the legs and breathing are still working fine. I do have an appreciation for climbing that I didn't in the past because I realize this isn't going to go on forever. I recently rode White Mt and Onion Valley in CA and survived both...barely. What I'll remember most about these climbs isn't the suffering but rather how warm the temp was, very little car traffic, fabulous views and the other cyclists I met. Can't wait to tackle more of the Owens Valley climbs. Be safe out there!