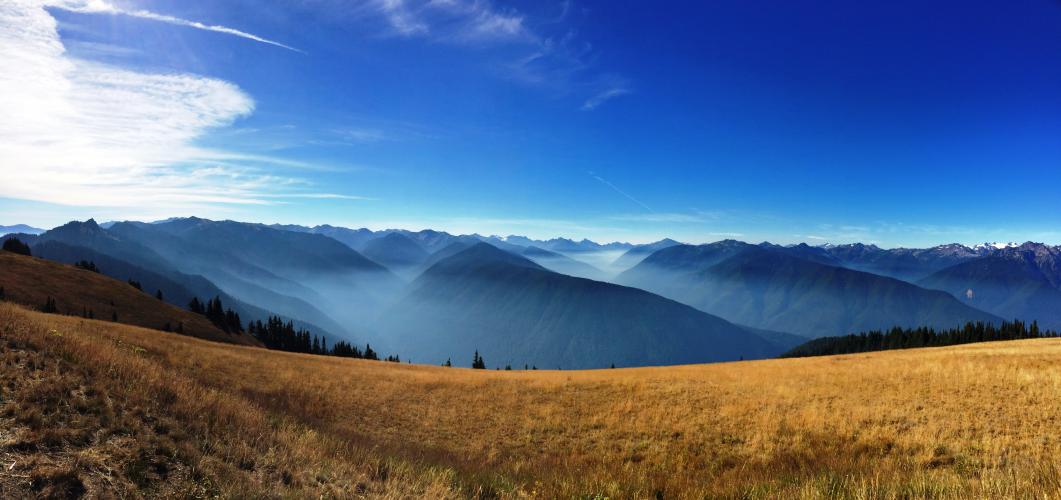 INTRO
Cycling Hurricane Ridge is one of the greatest bike riding experiences in the Northwestern United States. This long and challenging bike climb enters Olympic National Park early on and ends at the wonderful and scenic venue of the Hurricane Ridge Visitor Center. A very fun trip is to take the ferry from Seattle to Bainbridge Island and then drive and stay in Port Angeles.
ROUTE MAP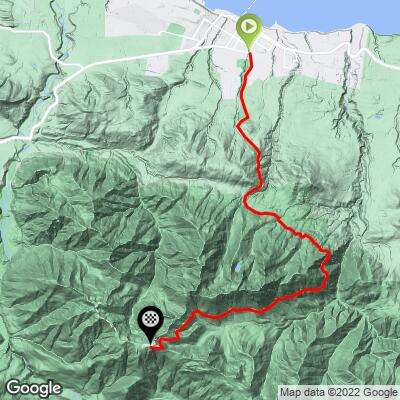 ---
PJAMM TRIPS ADVENTURE STARTER BUNDLES
Check out
PJAMM Adventure's
prepackaged (self-guided) cycling trips. They will help you plan, document and conquer your next adventure.
NEARBY CLIMBS (0) RADIAL PROXIMITY
FROM
---
MEMBER REVIEWS & COMMENTS
Let us know what you thought of this climb. Signup for our FREE membership to write a review or post a comment.
Already have an account?
LOG IN HERE
---
Absolutely gorgeous! A wonderful climb. Make sure to being a coat and thick gloves for the ride down.
Did this ride early AM June 7, 2022. Lucked out with weather, it's been cold and rainy but morning of ride was beautiful. Ride is long but grade never too steep. After entering ONP views open up, vey spectacular. I rode Logan pass a number of years ago and from a scenic point of view this was right up there with that ride though a bit longer and more challenging.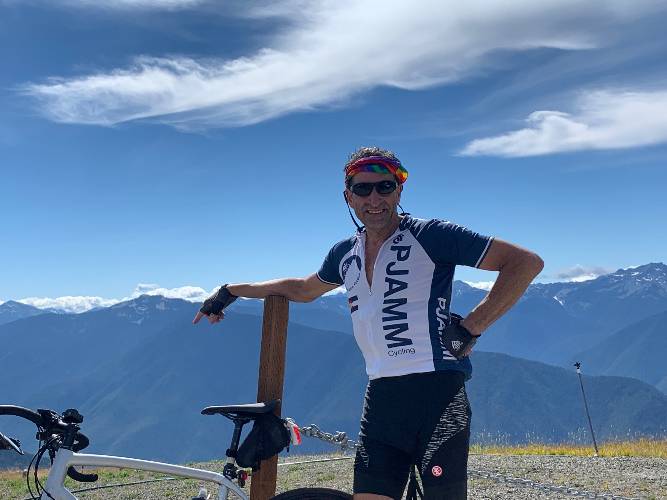 Based on the PJAMM excellent information and description I decided to add this climb to a visit to Washington. I'm so glad that I did as the ride was simply spectacular. I ride lots of very steep terrain here in the northeast, but there are no climbs of 18 miles. I did not drive the climb, so I really did not know what to expect. I took it rather slow, expecting it to get difficult, but It's never really difficult, just long. And so beautiful. I stopped twice on the way up to view and photograph the scenery. The day was mostly sunny with temps in the 50 - 70. Perfect temp going up, but I froze going down. I stayed at the top for over an hour and the temperature dropped and sun disappeared behind the clouds. I had to descend slowly and stop often, as I was shaking with the cold. The descent would be glorious on a warm day. I did the climb on September 13, 2021.
Jul 31, 2021
snakeriveridaho
What a great ride! Started at Port Angeles, at sea level.
I've done this climb twice and am about to do so again for the ride the hurricane event. They close the road from 07:00-12:00 once each year. I'm riding my gravel bike for the gearing, my bmc is lighter but this is a climb where you just want to pick a gear and settle in for an hour plus , probably two for most. Another reading for the gravel is the descent. That is the best. You can easily reach 40-45 mph. We passed cars the first two times I've done this, as out of state tourists seem to freak out at mountain driving. There are only a couple of turns where you need to control speeds. I have not brought lights. The tunnels are short. But a rear light is a good idea. Excellent views at many places on the way up, and of course at the top, it's stunning. There's a great brewery in port Angeles fir a post ride quaff. Right on the waterfront. A couple blocks east of the black ball ferry terminal.
May 29, 2021
Makparshall580827
I climbed it almost 2 years ago, it was great, I should have taken the opportunity when it arose in March to have done it again. I had never climbed anything bigger than 500-700ft tall, so I kept thinking that I was almost done, kept finding out I wasn't, also somehow I thought that I would get the kom... Took almost 3 times as long as kom for me.
Apr 10, 2021
carlinguernsey
A steady gradient with most of the harder parts in the first stretch up to the park entrance. Bring a light for the tunnels. Great views as you get further up. I did this two times back to back as a test before taking on Haleakela (it worked!). Facilities and parking at the visitor centers at the bottom and the top.
I was expecting it to be much more difficult since at the time, it was twice as long as any other climb I had done. However, it was a fairly comfortable climb. Traffic was light on the way up because I started early, but on the descent I noticed that the traffic had increased exponentially. Great views at the top, which is what you would expect from a mountain climb!