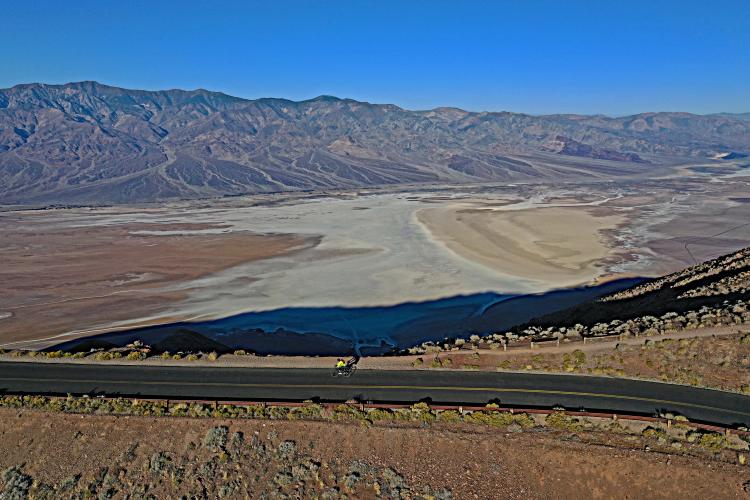 Page Contributor(s): Bruce Hamilton, La Quinta, CA; Stacy Topping, Tacoma, WA; Luke Hise, Phoenix, AZ
INTRO
"This is a long climb from sea level that heads up scenic Route 190 for 10.6 shallow miles and then turns right on the road to Dantes View. From here the grade gradually increases as you climb. Toward the top the road enters a canyon over more challenging grade which cut off views for the first time in the ascent. Near the very top the road includes a ramp of 12% within the last quarter mile. The climb finishes (5,475 feet) at a parking area with one of the best views around. The author rode this hill on a cool mid November day with temperatures around 85 degrees so summer is an oven." (This quote is presented with the approval of John Summerson, from his book, The Complete Guide to Climbing (by Bike) in California, pg. 137.)
ROUTE MAP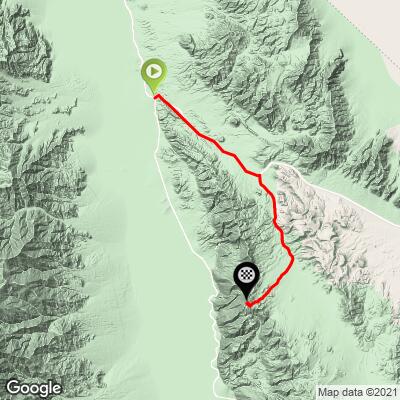 ---
PJAMM TRIPS ADVENTURE STARTER BUNDLES
Check out
PJAMM Adventure's
prepackaged (self-guided) cycling trips. They will help you plan, document and conquer your next adventure.
NEARBY CLIMBS (0) RADIAL PROXIMITY
FROM
---
MEMBER REVIEWS & COMMENTS
Let us know what you thought of this climb. Signup for our FREE membership to write a review or post a comment.
Already have an account?
LOG IN HERE
---
IMHO best climb in the park. If I had to do it all again, I'd do this climb twice and skip some of the more boring ones. Don't go to the ATM too early, as the last mile is a gut buster..
I rode this on a Bike Friday Pocket Rocket, which was perfect. I last 1/4 mile I walked up (saved the knees). The last few miles involve a VERY narrow road and if there's traffic (Spring and Fall are the worst) it's not the safest ride around. The view from the top is worth the climb. The entire Death Valley is spread out before you with Badwater, the lowest point in the 48 contiguous states directly below you. Beware of the wind. Although the climb is well protected at the top the wind can be blowing close to 50 mph - yet you won't know this until you get RIGHT to the very top. Is it worth it? Absolutely. If you're lucky, and the wind isn't too strong, you'll see Death Valley Ravens flying / hovering in the currents. I've seen them do actual loops. Amazing birds.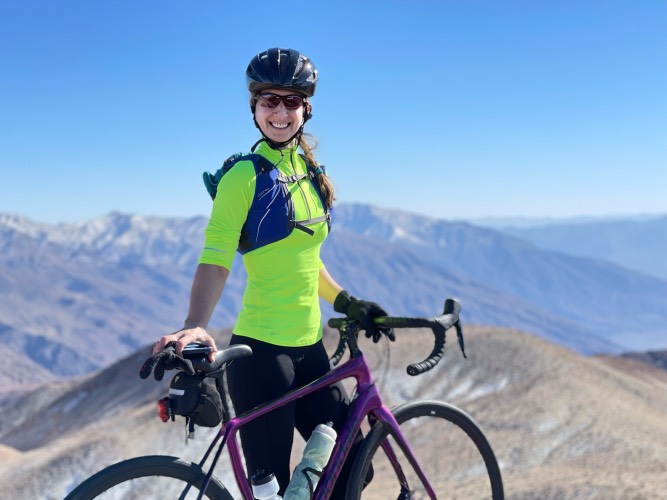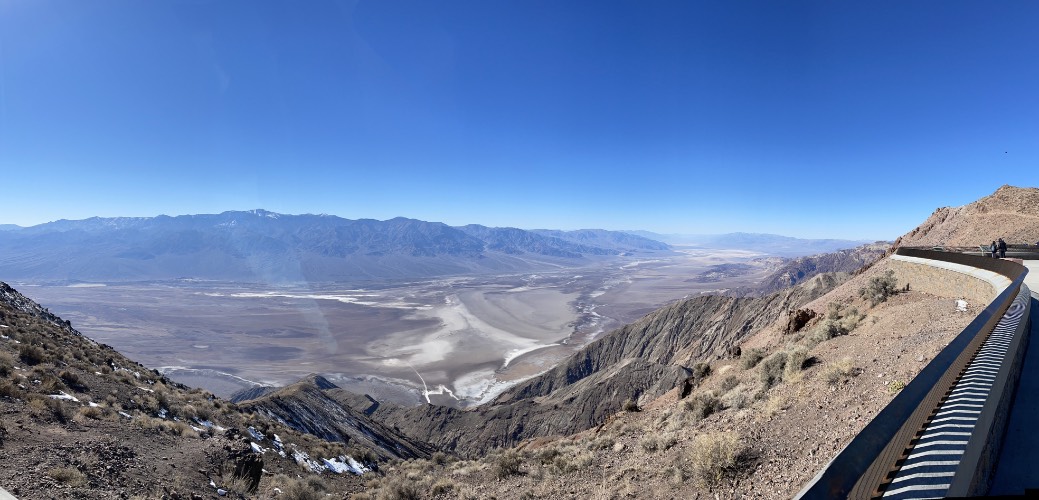 I love this climb! Did it midweek and traffic didn't seem too bad because the cars are respectful and give you right of way. One car of Indian tourists filmed me going down the last section because they "inspired." Personally enjoyed the scenery as when you get to the top you are rewarded with beautiful views. You also ride by some interesting features. I have to stop at Z point for example. I think doing it in February is key because temps were perfect.
This is a great climb with a very moderate grade until the last section. Its very misleading as the grade goes from easy to 13%+ all of a sudden. Do not fret, you are almost there. The views from the summit are unparalleled.
Apr 26, 2021
carlinguernsey
This is a tough climb without heat and wind (which are both frequent in Death Valley!). The gradient increases the higher you go with the toughest at the very end. Great views from the top though!
Road: Solid shape. No complaints. No shoulder on the road off the turnoff for Dante's from the highway. Generous shoulder on the highway with rare exception for erosion damage. Traffic: Moderate, hwy speed traffic on 190. From the turnoff, volume tapers as it is a dead end road. Scenery: Best views accessible via bicycle of the entirety of Death Valley. Sweeping vista of Badwater, the Dunes, and the Oasis.