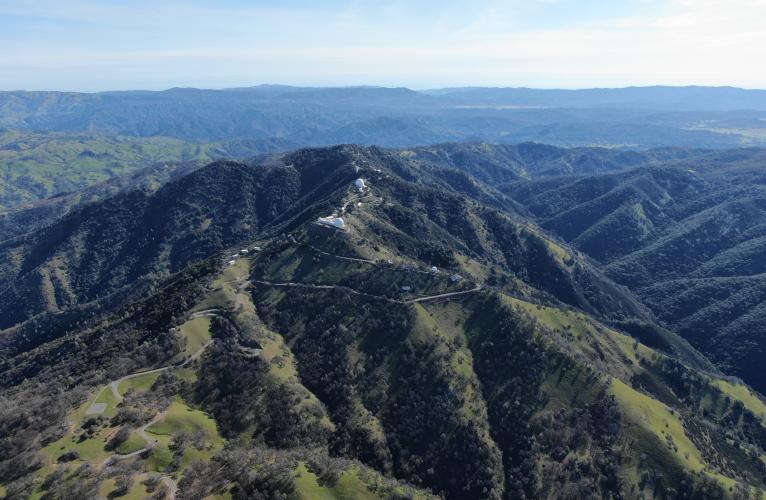 INTRO
Mt. Hamilton is one of the most popular bike climbs in the San Francisco South Bay. Mt. Hamilton West is the longest climb by bike in the entire Bay Area. We leave the populated Silicon Valley and are almost immediately in rural and agricultural surroundings. The roadway has minimal traffic, great views, and some big hairpins near the top. We end our climb at the Lick Observatory.
It would not be prudent to rely on Hamilton's puny sub-4% average grade in assessing the difficulty of this bike climb. First, this is a long grinder that'll wear you down. Second, there are two long descents that unfairly present Mt. Hamilton as an easy climb. At mile 5.9 begins a 1.8 mile -3% grade and there is a second descent of one mile at -4% beginning at mile 11. Eliminating these two descents raises Mt. Hamilton's average grade to a much more challenging 5.2% for 15 miles of climbing.




15% (2.7 miles) are descent, 35% (6.4 miles) 0-5% and 50% (9.2 miles) 5-10% grade. Mt. Hamilton's steepest quarter-mile is 8% (see gradient profile tool), and steepest continuous mile is 6.8%. Only 1/10 of a mile is at 10% or greater. Thus, Mt. Hamilton presents a nice grade that does not vary much over its 18 miles. ofile Tool" button above.
Roadway: Excellent condition and well maintained.




Traffic: Mild.




Parking

: We have always parked at the beginning of the climb along the wide shoulder adjacent to the roadway - see

Map

;

Streetview

.
It may be a bit colder at the top than where you start 3,500' below - check the PJAMM Weather tool for the forecast at the top for the time you expect to finish.
Mt. Hamilton is one of the five "must do" mountains to climb by bike in the Bay Area, along with Mt. Tamalpais (Marin County), Mt. St. Helena (Napa County), Mt. Diablo (Contra Costa County), and Mt. Umunhum (Santa Clara County).
ROUTE MAP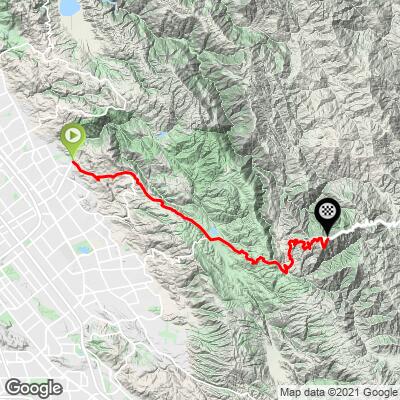 ---
NEARBY CLIMBS (0) RADIAL PROXIMITY
FROM
---
MEMBER REVIEWS & COMMENTS
Let us know what you thought of this climb. Signup for our FREE membership to write a review or post a comment.
Already have an account?
LOG IN HERE
---
Mt Hamilton West has a gentle grade but it is long, which makes it challenging. As of May 2021 they repaved the last 11 miles, from the intersection with Quimby up to the summit, the road is beautiful and very smooth. However, Lick Observatory (along with the restrooms) is still closed for Covid, so you cannot go up the short road (1/8 mile or so) leading to the observatory itself. However, water is still available at the entrance to the observatory road, which is nice.