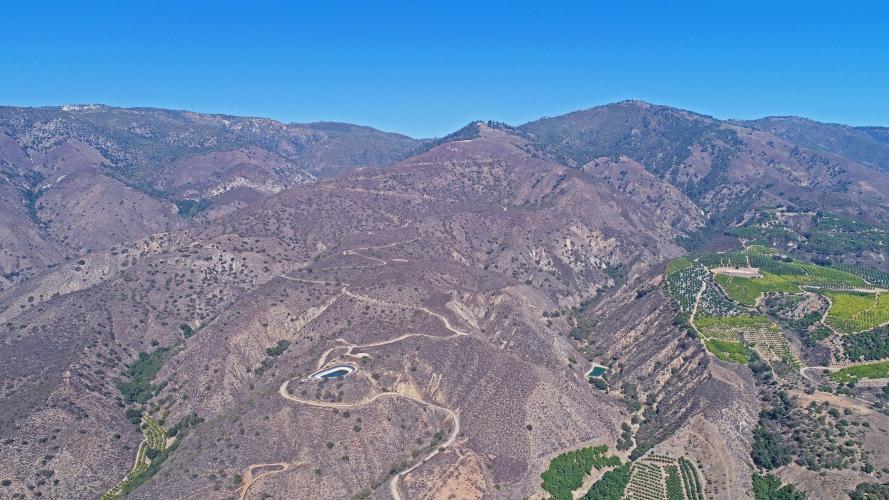 Page Contributor(s): Luke Hise, Phoenix, AZ, USA
INTRO
Nate Harrison Grade is the most difficult bike climb in San Diego County (see the PJAMM San Diego Climb Area page for more climbs in the area). This is an epic bike climb along a mountainside with giant hairpins and excellent views of the Pauma Valley. Note that much of the climb is dirt and gravel, but manageable (barely) on a road bike with 28mm tires.
ROUTE MAP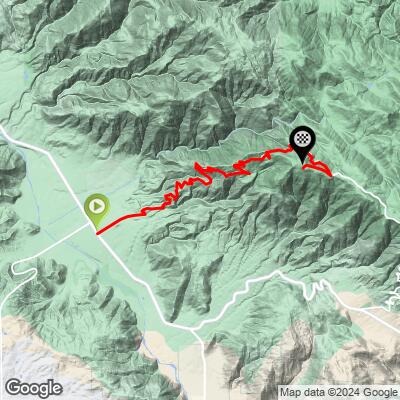 ---
PJAMM TRIPS ADVENTURE STARTER BUNDLES
Check out
PJAMM Adventure's
prepackaged (self-guided) cycling trips. They will help you plan, document and conquer your next adventure.
NEARBY CLIMBS (0) RADIAL PROXIMITY
FROM
---
MEMBER REVIEWS & COMMENTS
Let us know what you thought of this climb. Signup for our FREE membership to write a review or post a comment.
Already have an account?
LOG IN HERE
---
I parked at the commuter lot on 76/I15 intersection and forgot how stupid drivers are. Was happy to make the turn onto the grade and start up. This thing is a beast. 4400 feet of poor, high-friction road surface made this a very tough climb. It took me longer to climb this than Onion Valley Road. I should have started a little earlier (or closer) as I was drowning in sweat because of the humidity. I would not want to do it on a road bike with 28s, but my all-road/gravel bike (dual-suspension) was a bit of overkill on the other end. It was super-smooth seated but annoying when you wanted to stand. The scenery was amazing; certain it afforded better views than the Palomar climb on pavement.
This is my first time up this gravel grade. I have previously descended it last fall on my road bike (25mm & rim brakes) and put my guardian angles and brakes to the test! I knew the better way to experience Nate Harrison Grade was to go UP it and not down. The climb is challenging on 25mm but not impossible. You just need to stay seated the whole time to avoid spinning out. Palomar General store awaits you at the top of the mountain to recharge and hydrate. If you're a roadie, best to go down the southern side or take the long ways down the eastern slope.
Been up this climb twice, both times in early fall. Excellent views and hardly any traffic. Flies can be a problem in the woods past 3000 feet. Since it's mostly unpaved and steeper than South Grade, I used my Trek Checkpoint ALR5 gravel bike. 40mm knobby tires and 31/34 gearing really helped. The steep bits are towards the beginning, the worst is a dirt 16% grade that goes for about a quarter mile. After that, just fairly consistently steep with no real sharp kickers. Haven't descended down it, though. Much less margin for error with the steep slope and loose surface and also no guardrails. Went down South Grade each time. Parking at the Harrah's Casino in Rincon is easy and it's a good place to start from.
Very tough climb, there are short stretches of 15%+. Did this in late march, there was a decent amount of mud above 4,500. I used a road bike with 32mm knobby tires and for gears had a compact with 36t in the back. I felt like that was the right setup for this ride. A mountain bike was not necessary (I descended via south grade) as there arent any large rocks or bad sectors, but you do need good gear ratios and some traction