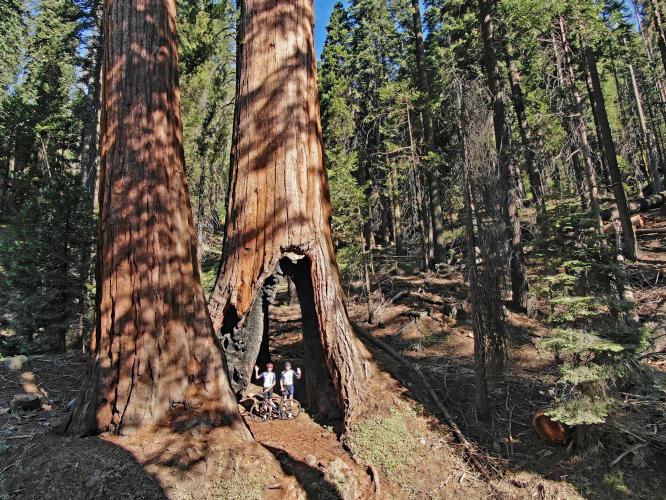 INTRO
Whitaker Forest is much more than a challenging climb - it is an exceptional experience. The climb is ranked the 21st most difficult bike climb in the US. In addition to tackling another very hard climb, with this one, you get some experiences that range from unique, to exceptional, to one-of-a-kind, including the only Ride-Through-Tree we have ever come across on a climb.
ROUTE MAP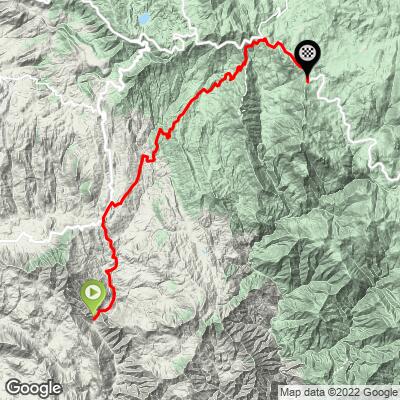 ---
PJAMM TRIPS ADVENTURE STARTER BUNDLES
Check out
PJAMM Adventure's
prepackaged (self-guided) cycling trips. They will help you plan, document and conquer your next adventure.
NEARBY CLIMBS (0) RADIAL PROXIMITY
FROM
---
MEMBER REVIEWS & COMMENTS
Let us know what you thought of this climb. Signup for our FREE membership to write a review or post a comment.
Already have an account?
LOG IN HERE
---
It's hard to call Whitaker Forest Rd. a "road" anymore since it looks like it's been left to return to nature. The last 5mi. before the General's Hwy has degraded greatly since PJAMM's description above and even further since the below 10/22 review due to the '23 winter/spring snow/runoff/rains. The road over Eshom Creek is washed out (we rock hopped to cross it), and there's several partial road washouts along the way & many deep ravines across the road that a 4WD jeep might not survive. On the better sections the surface is mostly loose gravel & dirt over a rutted surface (level 3-4 in gravel road parlance). I rode maybe 20% of this 5mi. on 30mm tubeless road tires (my wife walked the whole way due to her tubed 28mm tires). Gravel bike tires would provide more traction on the better sections but won't help much with crossing the many chasms. Otherwise the scenery is stunning but it should no longer be considered a "bike climb"!
Utterly unique ride. The trees are beyond description or really even comprehension. MULTIPLE CAUTIONS! This ride really is for a gravel or cx bike or mtb. 1st section of this route is paved, lane and a half wide, many dangerous blind curves and no shoulder. 2nd section same, but with lots of traffic. 3d section on WF raod is paved, but bumpy AF. 4th section from Eshom Campground to KC boundary, the surface is NOT paved. Big rocks, roots, chunders, all churned up by CDF trucks doing controlled burns. 5th section from KC boundary to park central road also not paved, but much smoother. 6th section to Baldy trailhead, smooth as silk. You can squeak by on a robust road tire uphill, but downhill would knock your molars out. And you'd probably flat. Oh, and at the top it says this road is closed, but not at the bottom so...