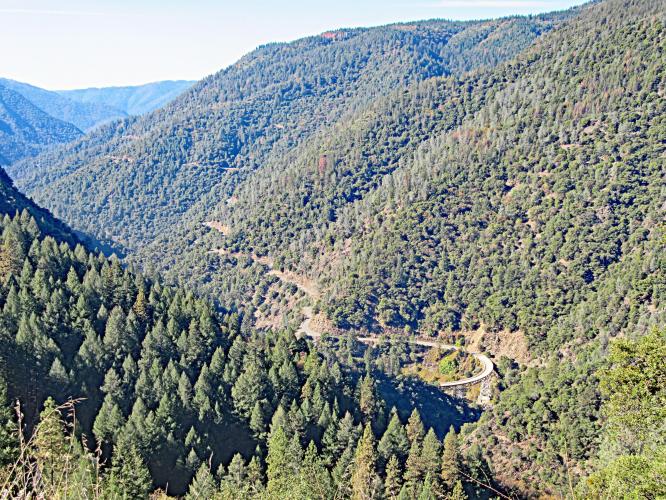 Page Contributor(s): Dan Razum, Campbell, CA, USA; Dan Magaw, Auburn, CA, USA.
INTRO
Mosquito Ridge Road is a comfortable and fun ride into the remote regions of Tahoe National Forest starting about 25 miles east of Auburn, CA (off Interstate 80). The climb is never too steep and offers great views of distant heavily forested mountains and deep ravines (which we ride along) until about mile 10.5 when we leave the ridge line and enter a gradual final 7.5 miles surrounded by pine and fir trees.
ROUTE MAP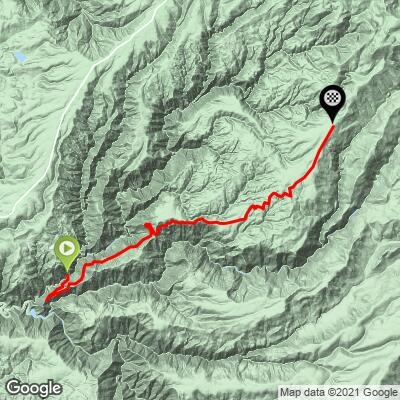 ---
NEARBY CLIMBS (0) RADIAL PROXIMITY
FROM
---
MEMBER REVIEWS & COMMENTS
Let us know what you thought of this climb. Signup for our FREE membership to write a review or post a comment.
Already have an account?
LOG IN HERE
---
May 29, 2022
bryntesonkeeler
5/29/22: I did an extended version of this ride for more mileage and climbing. Parked at the Post Office in Foresthill, which is across the street from the beginning of Mosquito Ridge Rd. First 10 miles are straight descent to the Circle Bridge, the low point for the ride. From the bridge, you climb the 18 miles as posted here to the top of Mosquito Ridge Rd., and I went the extra 7 to the bridge at the French Meadow dam, total out there was 35mi, 5500ft ascent. Beware if you go to the dam past the posted end point, it's a 1500ft descent that I retraced coming back up. 18 miles back from the posted end point to the Circle Bridge was fast but safe. Decent pavement the whole way. After crossing back over the Circle Bridge, it's 10mi and 2000ft back up to the Post Office. Total stats: 70mi, 8600ft ascent, taking just under 5 hours of moving time. Next time, I will stash a bottle at the Circle Bridge for the climb back up!
One of my all time favorite climbs! This road is chip seal, in great shape and remarkable even grade and turn radius. Originally designed for logging trucks, every corner is pretty wide to allow long, trucks carry trees to get through easily. For cyclists this means you can descend a twisty mountain road for close to 30 minutes and never touch your brakes. The scenery is pretty good, at times really good but not Eastern Sierra or even Tahoe great. Bring water, it's tough to find and both the spring and big trees are very hit or miss. I always stash a bottle at the bridge to get me through the climb back up to Foresthill. Finally, most importantly!!! If you're thinking of doing the loop, coming down to OxBow, the road has been washed out for two years now and is likely never going to be repaired. You can hike above it but it is a scramble and takes most people 15-20 minutes. You can go down to the river as well but that's a 30 minute hike. So, it's doable but be prepared...