The World's Best Cycling Climbs at Your Fingertips
Search cycling climbs by country, state, county or city in our interactive map. We've documented the top climbs, toughest climbs and most scenic cycling climbs around the world. You can find climbs listed by difficulty(FIETS), elevation gained, highest peak, longest distance and steepest grade.
CURRENT SEARCH

Most Difficult (FIETS) - World
---
The PJAMM Cycling Blog
Stay informed with the PJAMM Cycling Blog where we feature interesting, timely and informative articles about cycling climbing and cycling adventures. Our articles are written by the PJAMM Cycling staff and our members, if you would like to have an article considered for publication on our blog please contact us.
- Most Recent Blog Post -
Sep 22, 2021
PJAMM Cycling: Cycling Colorado's 14ers
By: PJAMM Cycling
For mountaineers, It is a big deal to hike to a mountain peak that is 14,000'+. There are many websites that are dedicated to hiking the fourteeners of the US. There are 96 fourteeners in the US: Colorado has 53, Alaska 29, California 12, and Washington two. There are 18 mountaineers who are known to have submitted all 67 contiguous US fourteeners.
- CLICK TO READ -
The Allure of the World's Toughest Bike Climbs
Professional cyclists and amateurs are always on the lookout for legendary roads and mountains around the world, most known for their challenge, difficulty, and the sheer exhilarating experience. From the peaks of the Alps to the deserts of California, we have collected detailed information on the most challenging bike climbs in the world.
Find
2,300

of the Best Cycling Climbs in the World!

Filter search by fiets index, distance, average gradient, and elevation to find the next ascent to conquer. Once you have found your next challenge, visit the climb page to view route information, weather forecast at the start and the top of the climb, interactive profile tool, where to park, photo galleries & a complete route summary written by the PJAMM cycling team - a team who has lived the experience of biking these challenging cycling routes.

The resources for cyclists don't stop there. Want to read about cycling? Check out our book list. We've documented climbs from some of the most popular cycling literature out there.
Discover the top 10 cycling climbs in the world!
Click slide for full climb details.
Top 10 climbs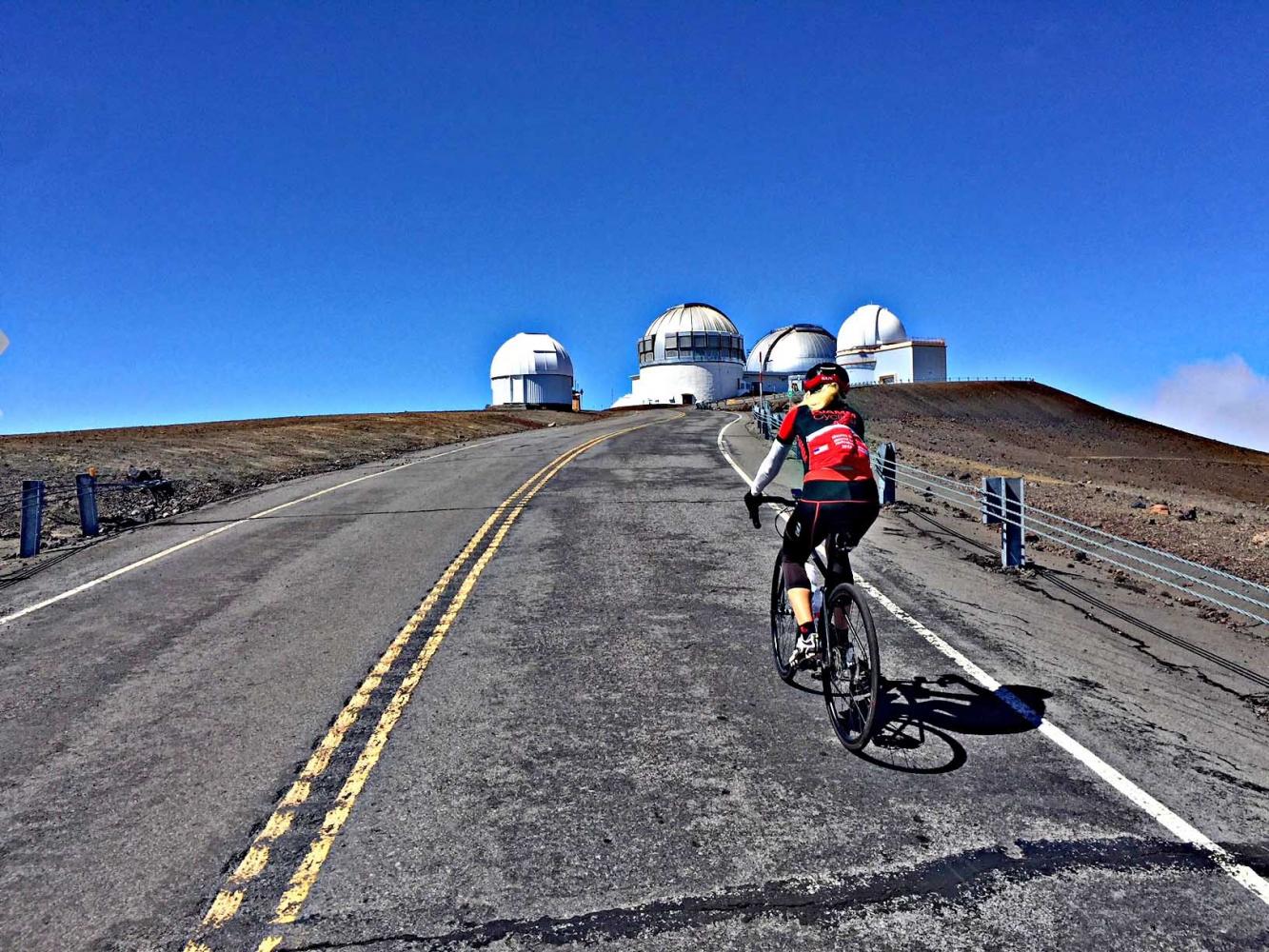 #1 Mauna Kea -
Hawaii,

USA

With the highest Fiets Index in the world, Mauna Kea is a colossal, nearly impossible ascent. While the climb itself is intimidating, cyclists must be mentally and physically prepared for dynamic weather conditions, altitude sickness, and varying terrain on one of the longest climbs in the world.

- click to view page -