Prepare for the Hardest Cycling Climbs in the World
The allure of the world's toughest bike climbs is that they require unmatched physical and mental fortitude. Professional cyclists (and amateurs) are always on the lookout for legendary roads and mountains around the world, most known for their challenge, difficulty, and the sheer exhilarating experience. From the peaks of the Alps to the deserts of California, we have collected detailed information on the most challenging bike climbs in the world.

Above you can search 1,600+ of the toughest climbs in the world. Filter search by fiets index, distance, average gradient, and elevation to find the next brutal ascent to conquer. Once you have found your next challenge, visit the climb page to view route info, weather forecast, street views, photo galleries, and a complete route summary written by our team - a team who has lived the experience of biking these tough trails.

The resources for cyclists don't stop there. Want to read about cycling? Check out our book list. We've documented climbs from some of the most popular cycling literature out there.


PJAMM'S CLIMB REPORT
If you love climbing by bike and would like more detailed information on the world's top bike climbs, join our PJAMM Cycling group and receive our Special Edition Climb Report.
Receive a monthly report.
Get detailed and entertaining information on the greatest bike climbs and climbing areas throughout the world.
Discover beautiful landscapes with drone video and professional photos of remote and exotic places.
Gain insider knowledge on where to stay and how to conquer some of the most difficult climbs.
There's so much to see here
On the PJAMM passion site you can browse:

50
countries with spectacular climbs

1,600+
climbs around the world and counting

40,000+ photos of bike climbing scenery

Pages for the most popular bike climbing books

U.S. National Parks

Top Climb Areas throughout the World
Here's an introduction to the top 10 cycling spots in the world.
Click on your favorite one to find out more about that climb.
Top 10 climbs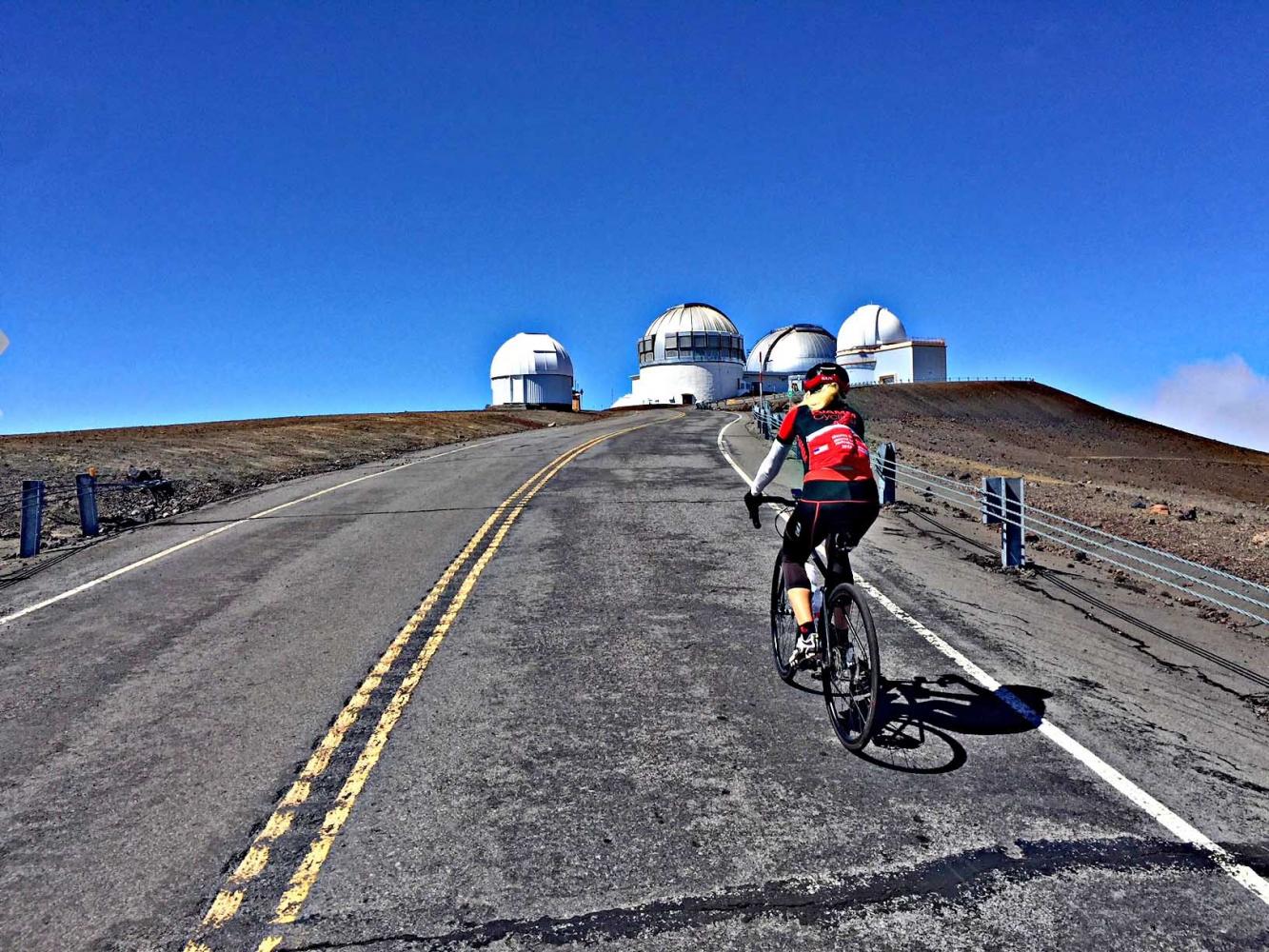 #1 - Mauna Kea -
Hawaii,

USA

Distance: 42.6 mi

|

Elev. Gained: 13,863 ft

|

Peak Elev.: 13,842 ft

|

Avg. Grade: 6.1%

With the highest Fiets Index in the world, Mauna Kea is a colossal, nearly impossible ascent. While the climb itself is intimidating, cyclists must be mentally and physically prepared for dynamic weather conditions, altitude sickness, and varying terrain on one of the longest climbs in the world.

- click to view page -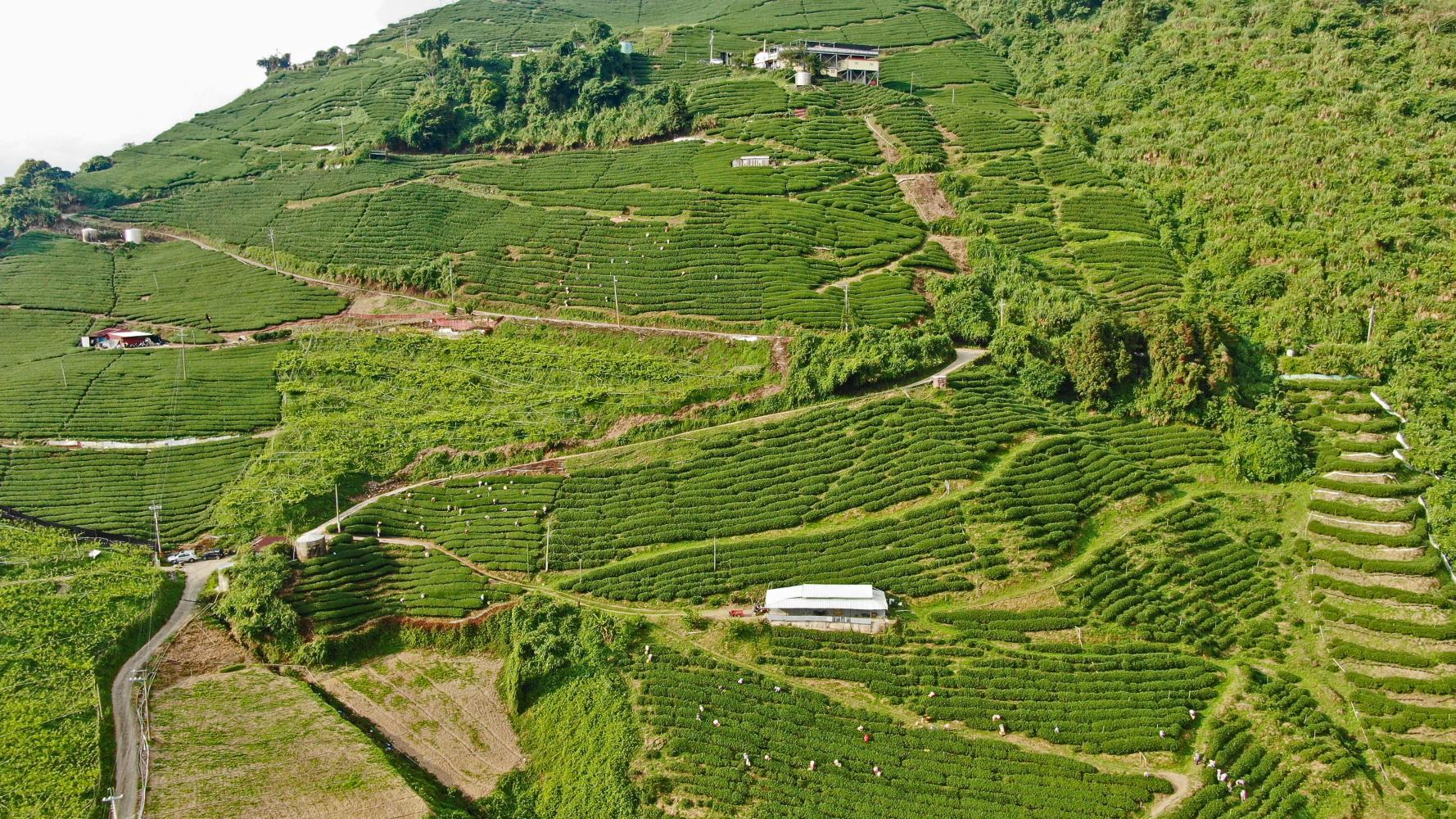 #2 - Wuling Pass North - Taiwan
Distance: 14.8 mi
|
Elev. Gained: 7,855 ft
|
Peak Elev.: 10,746 ft
|
Avg. Grade: 9.8%
The greatest climb in all of Asia - one approach offers the second longest bike climb in the world and another approach is the second most difficult cycling route on earth.
- click to view page -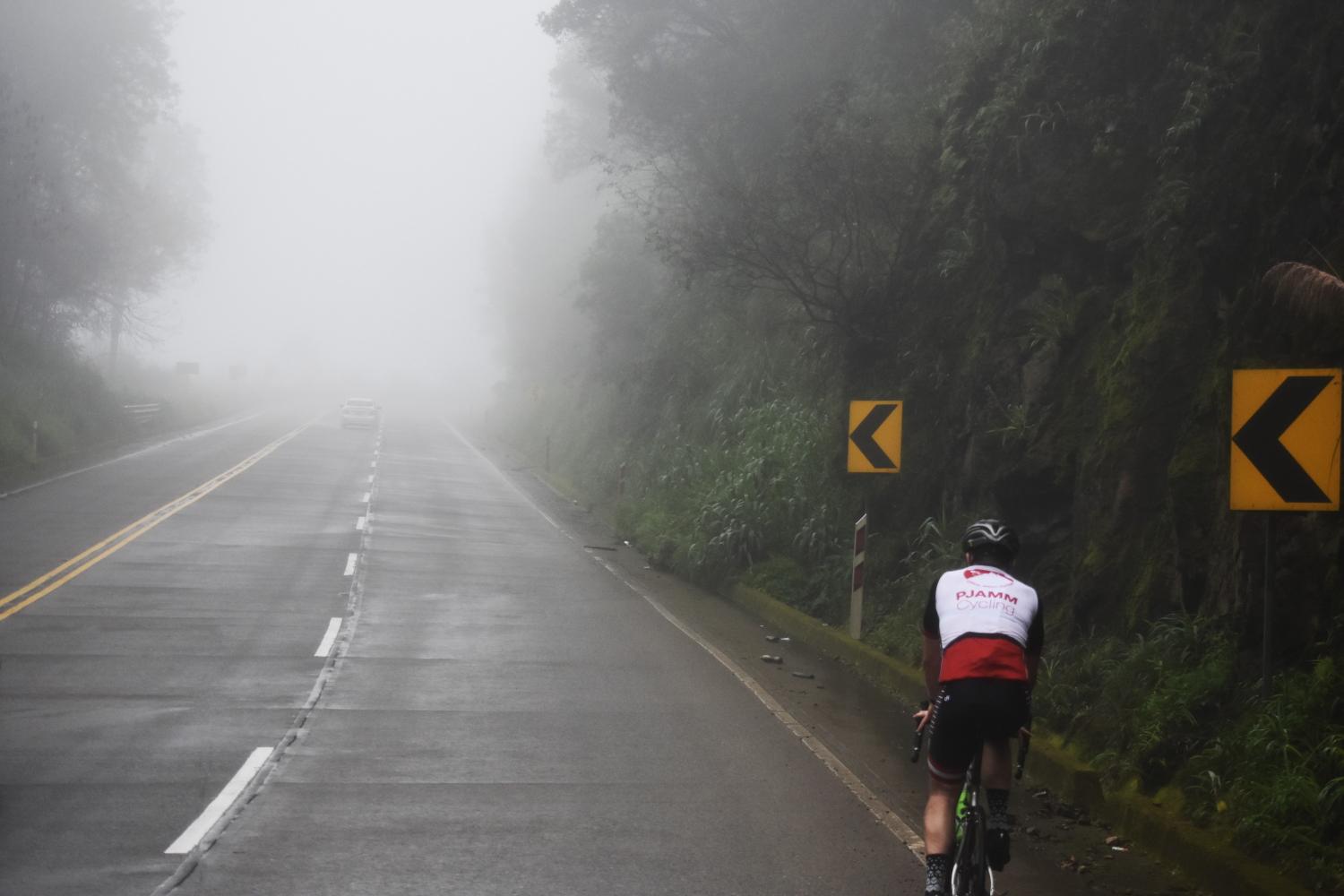 #3 - La Muerte - Ecuador
Distance: 45.1 mi
|
Elev. Gained: 14,670 ft
|
Peak Elev.: 13,595 ft
|
Avg. Grade: 5.4%
Cycling La Muerta - World #3 ranked bike climb.
- click to view page -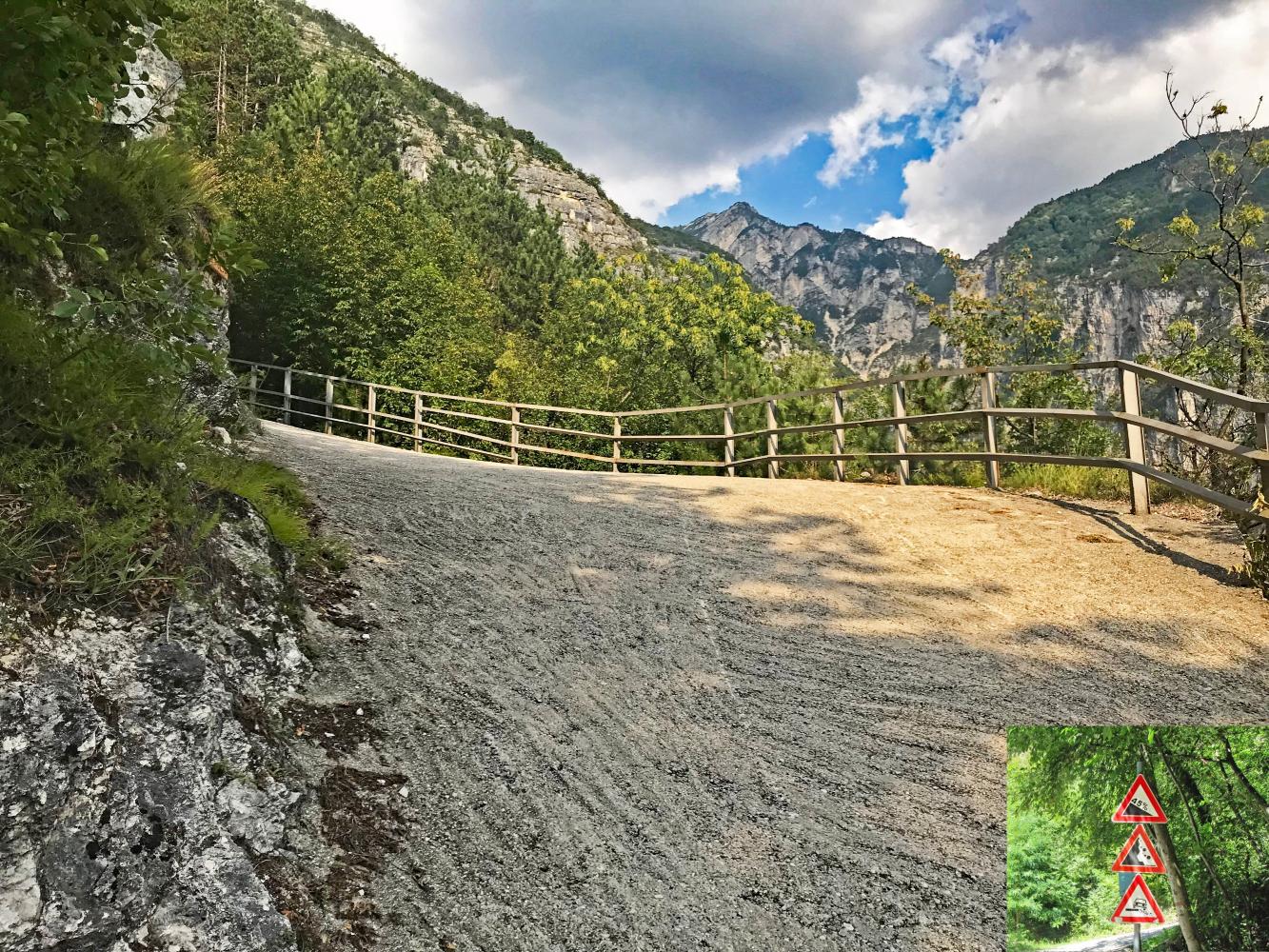 #4 - Scanuppia - Italy
Distance: 4.5 mi
|
Elev. Gained: 4,196 ft
|
Peak Elev.: 4,865 ft
|
Avg. Grade: 17.8%
Even the fittest cyclist will struggle to conquer the steepest climb in Europe. Located in the Italian Alps, this merciless ascent also offers one of the most scenic bike climbs in the world.
- click to view page -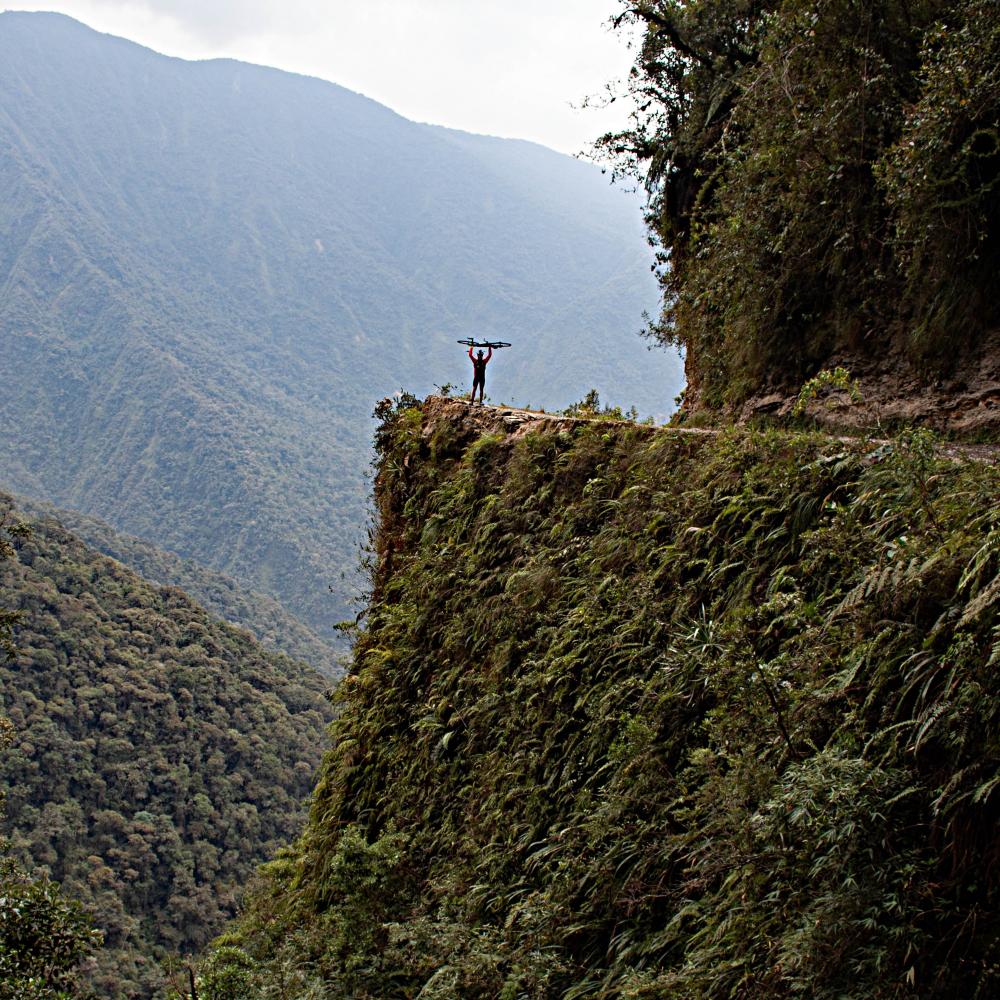 #5 - Death Road - Bolivia
Distance: 38.7 mi
|
Elev. Gained: 11,640 ft
|
Peak Elev.: 15,204 ft
|
Avg. Grade: 5.5%
Coming in at #5 is our personal most epic bike climb in the world. An extremely hazardous road along precarious cliffs, Death Road cuts through a lush jungle landscape making for an extraordinary cycling experience.
- click to view page -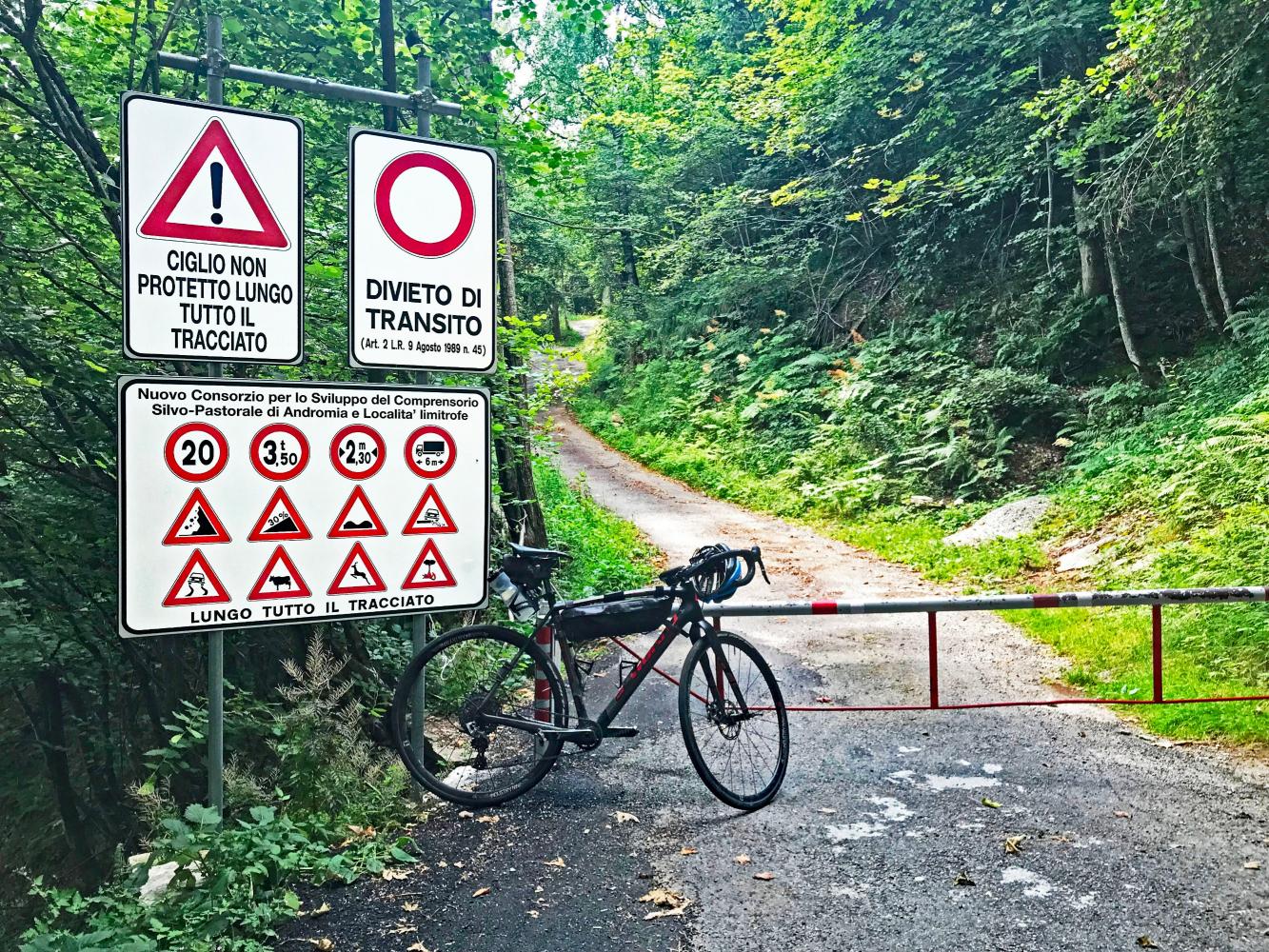 #6 - Alpe Fuori - Italy
Distance: 7.3 mi
|
Elev. Gained: 5,209 ft
|
Peak Elev.: 6,139 ft
|
Avg. Grade: 13.7%
Bring your climbing legs and a gravel bike to overcome one of the toughest climbs on the planet. Located in the Pennine Alps, Alpe Fuori is one of the most scenic bike rides in Italy.
- click to view page -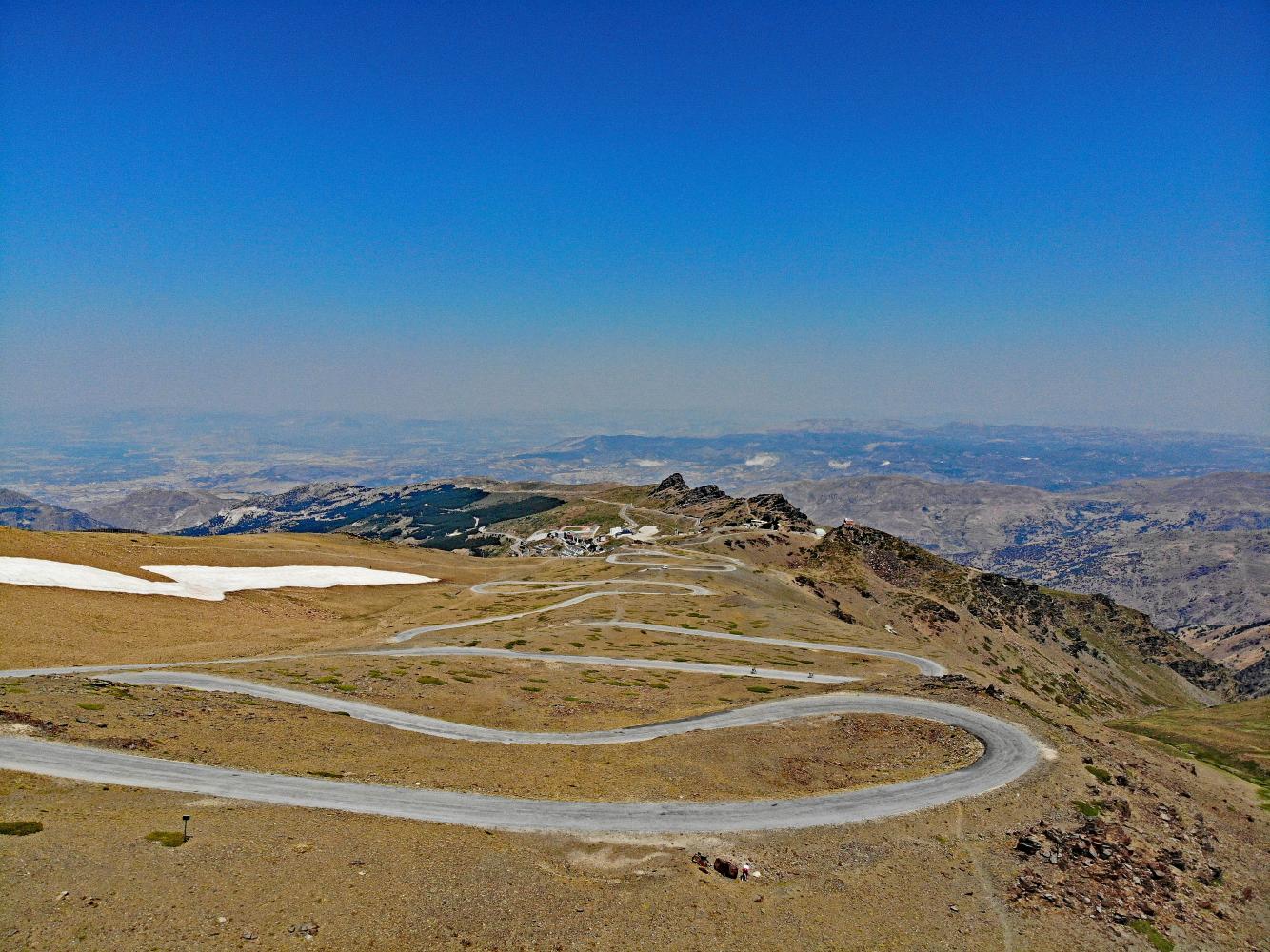 #7 - Pico de Veleta - Spain
Distance: 19.4 mi
|
Elev. Gained: 7,819 ft
|
Peak Elev.: 10,975 ft
|
Avg. Grade: 7.6%
Spain's most difficult bike ride comes in at #7 on our list. Traveling along the highest paved road in Europe makes Pico de Veleta the highest cycling climb on the continent and a bucket list climb for any cyclist.
- click to view page -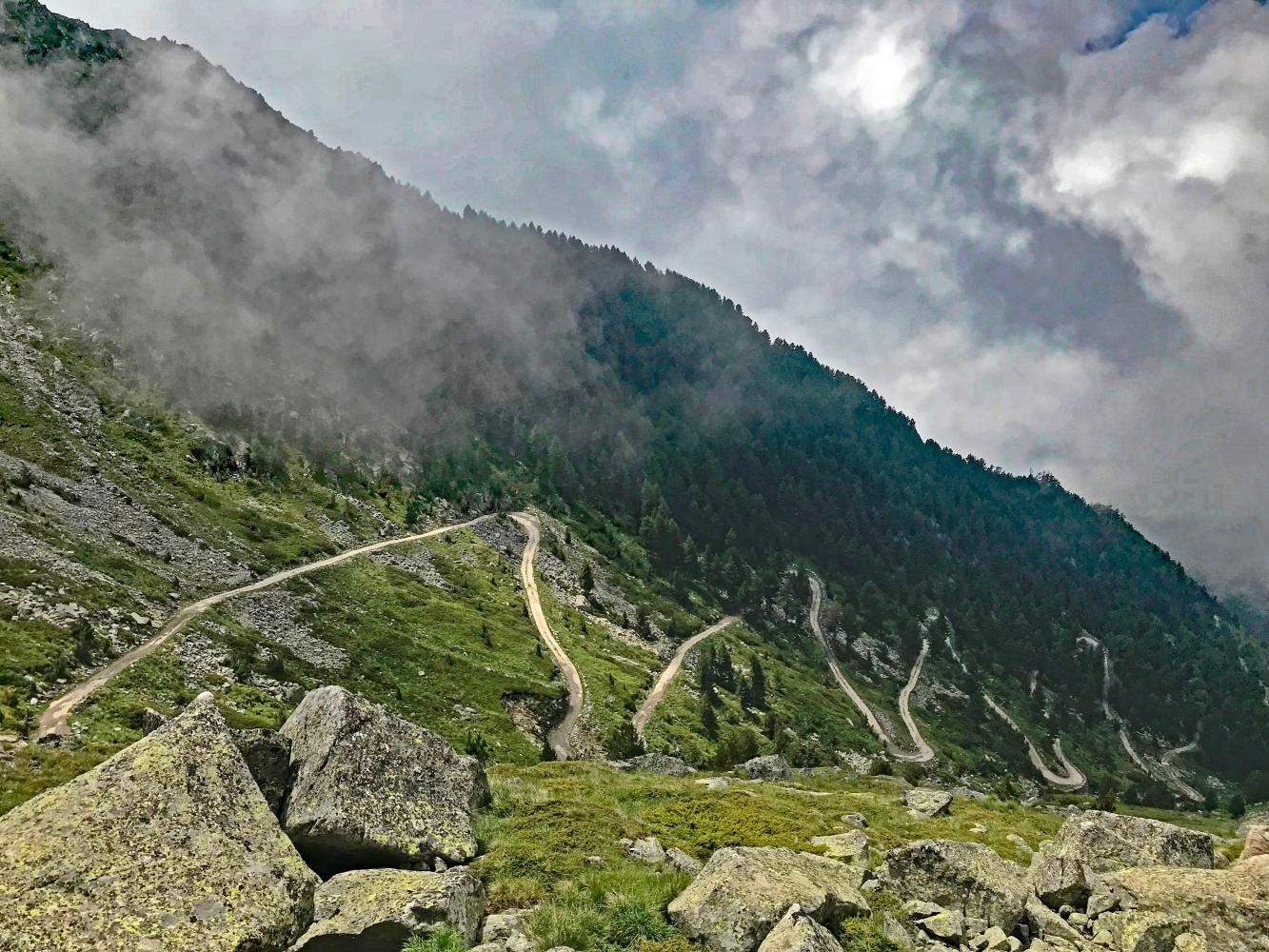 #8 - Rila - Bulgaria
Distance: 9.4 mi
|
Elev. Gained: 5,591 ft
|
Peak Elev.: 8,310 ft
|
Avg. Grade: 11.2%
The climb is hard, steep, and the surface is challenging. The changing scenery as you go up is beautiful, the Rila mountains are stunning. This climb is a rewarding experience that we highly recommend if you enjoy a healthy dose of suffering on a bike.
- click to view page -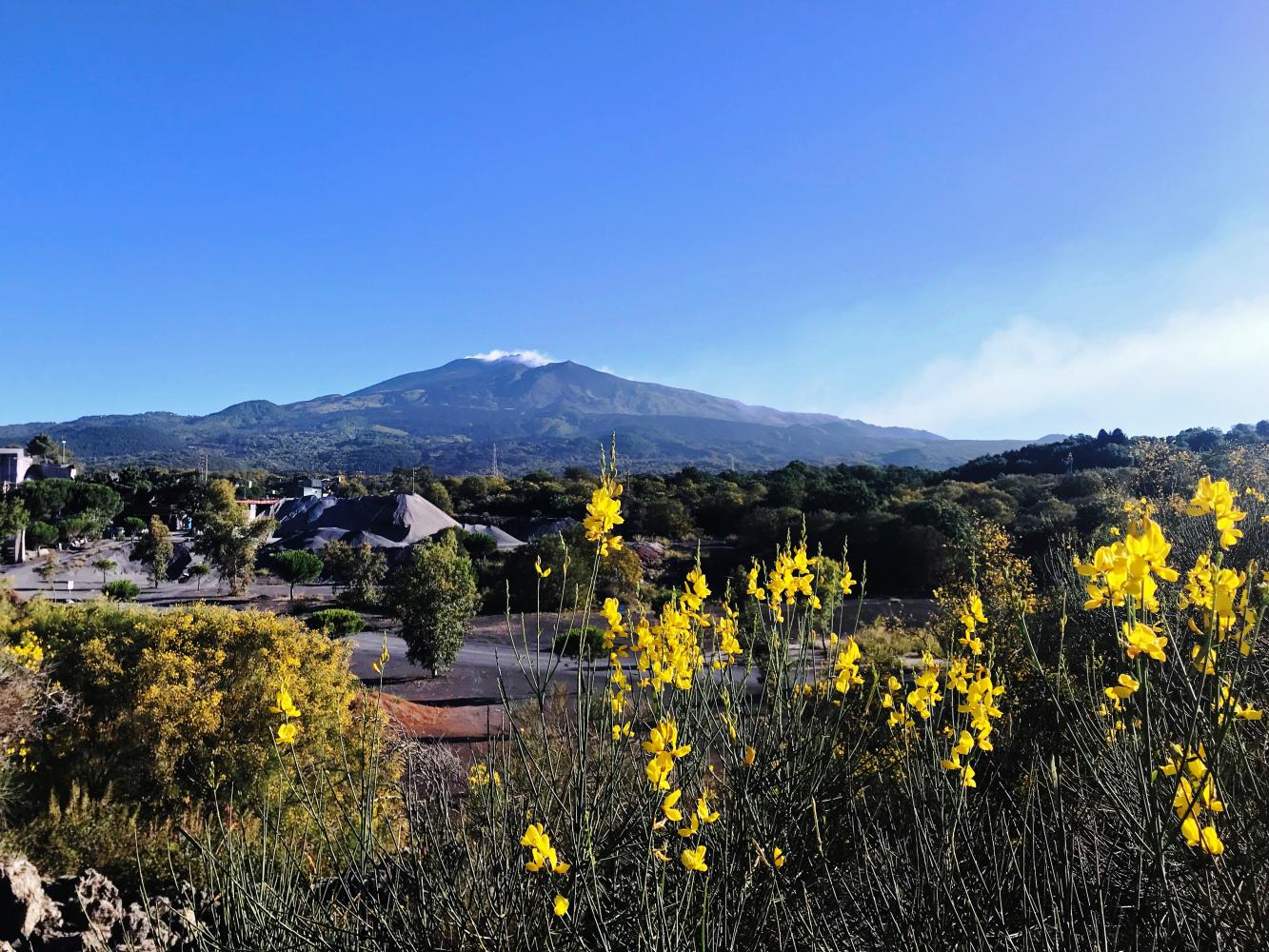 #9 - Mount Etna - Italy
Distance: 26.1 mi
|
Elev. Gained: 8,992 ft
|
Peak Elev.: 9,180 ft
|
Avg. Grade: 6.5%
Mount Etna is one of the hardest, most challenging and difficult bike climbs in Italy and the World. This climb goes up an active volcano and the scenery provides an otherworldly feeling.
- click to view page -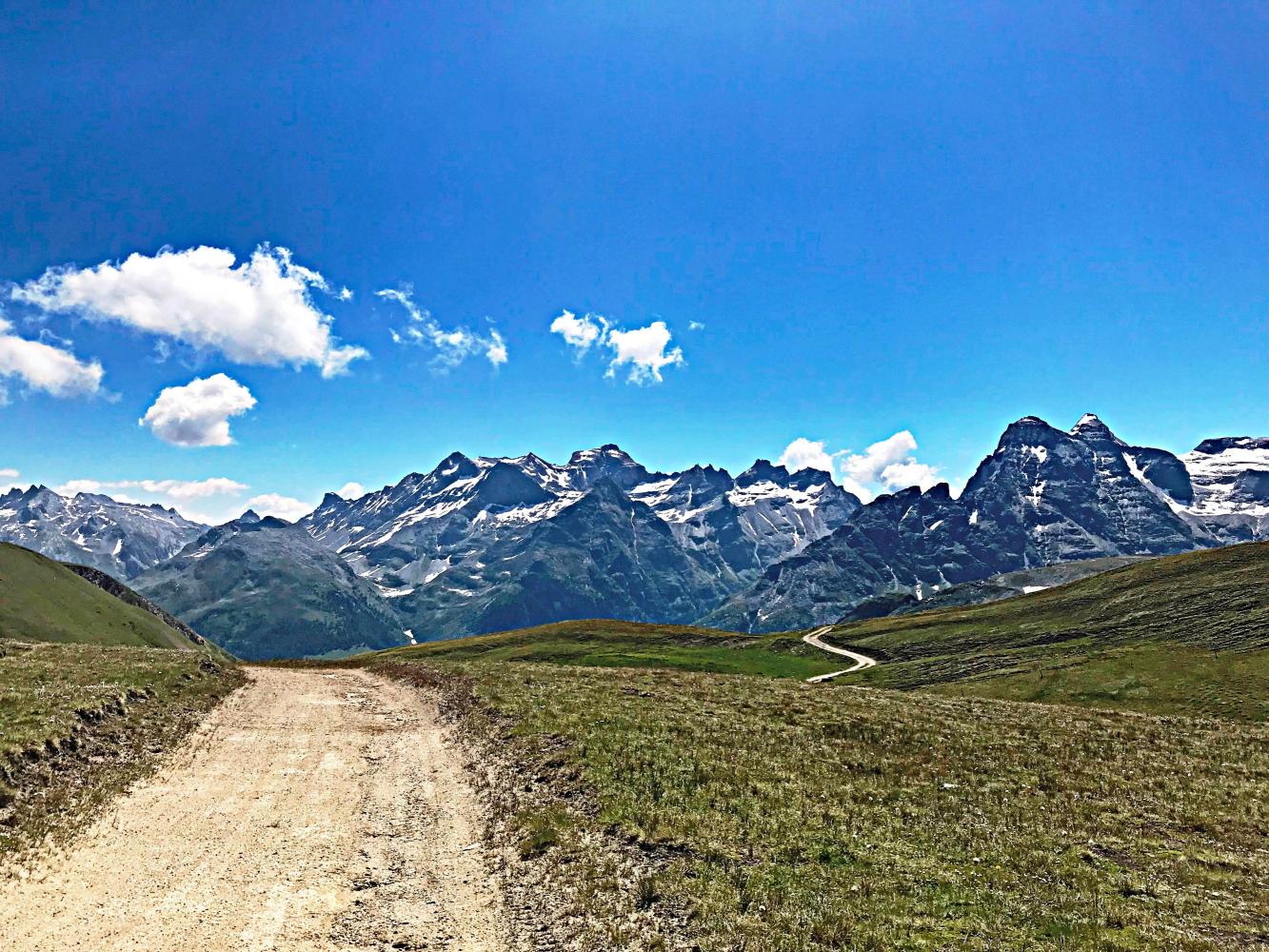 #10 - Breithorn - Switzerland
Distance: 8.5 mi
|
Elev. Gained: 5,228 ft
|
Peak Elev.: 8,060 ft
|
Avg. Grade: 11.6%
This climb gets its name from Breithorn Mountain, Switzerland. As one may expect from a top world climb, this one is brutal at a mere 13.7 km but gaining an unbelievable 1,700 m with one kilometer segment at 18.3%!
- click to view page -
Ask John
I have travelled the world to document the hardest, most epic and exceptionally scenic bike climbs. I welcome the opportunity to share my experiences, help cyclists in their quest for adventure and learn from others. Feel free to contact me with any questions, contributions, suggestions or comments you have and I will respond to you promptly.
CONTACT JOHN
What we love about cycling - A dose of inspiration
Why do you cycle? There are too many great reasons to explore cycling for sport and hobby. Once you learn to ride a bike, you never forget. Anyone can do it and yet cycling is an amazing challenge no matter what the level of athleticism or skill. Cycling is a sport that can be enjoyed even in advanced age. It's super healthy, yet gentle on the body and incredibly social. It's a great excuse for travel and allows you to eat extra calories too! Cycling lets you interact with the scenery and can take you farther than you ever planned to go. It's as rewarding, inexpensive, and practical as you want it to be. That's our story. What's yours?
What is PJAMM?
PJAMM Cycling is the passion project of John Johnson of Santa Rosa California's PJAMM Law firm. PJAMM has created and have available to all cyclists a reliable, trustworthy, and accurate website that lists and describes the world's top cycling climbs. Providing resources for the cycling enthusiast is our mission. Not only have we visited nearly all of the climbs detailed on this site, we are also very active in our local cycling community, assisting and representing the Sonoma County Bicycle Coalition and sponsor with pride our local junior cycling program, Team Swift.
More About PJAMM
Check us out on facebook