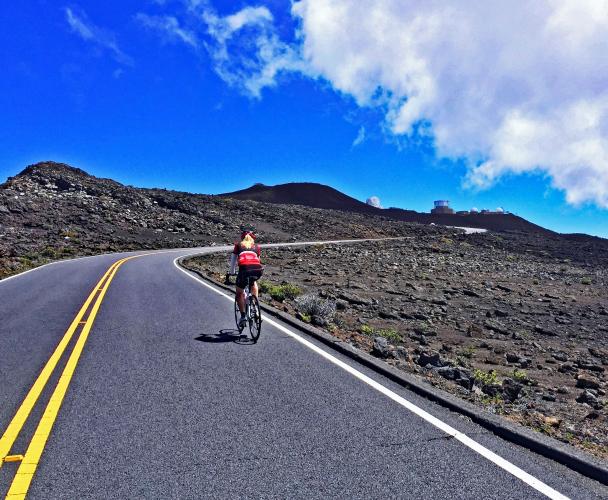 Page Contributor(s): Ray Gurzynski, WA; Dennis Prior, CA; Luke Hise, Phoenix, AZ.
TOUR DETAILS & STATS
2021 Tour de France
INTRO
Riding by bike from near sea level to the Summit Building just over 10,000' on Haleakala Volcano is one of the greatest cycling challenges and experiences anywhere in the world. On only four other paved bike climbs in the world can you continuously climb so many vertical feet (Mauna Kea 13,863'; Mauna Loa 11,848'; Death Road, Bolivia 11,640'; Wuling Pass, Taiwan 11,349'; and Haleakala 10,068'). This is the #2 US and #15 World ranked bike climb. There are two magnificent sets of hairpins (23 before the park entrance and 8 after).
ROUTE MAP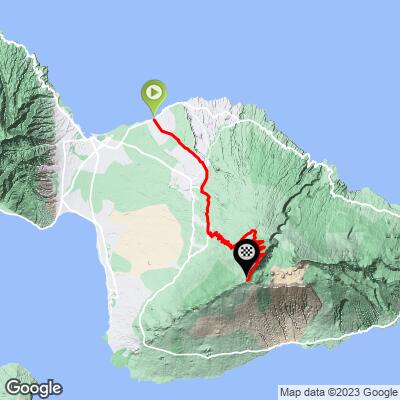 ---
NEARBY CLIMBS (0) RADIAL PROXIMITY
FROM
---
MEMBER REVIEWS & COMMENTS
Let us know what you thought of this climb. Signup for our FREE membership to write a review or post a comment.
Already have an account?
LOG IN HERE
---
Just completed this on Wednesday June 9th, 2021 in a little over 5 hours. I didn't see anyone else climbing the day I completed but saw tons who had rented bikes and road down. I have only been cycling since August and started heavily training with climbs all around Phoenix for about 2-3 months prior to the climb. The gradient of the ride wasn't hard but you absolutely have to stay very hydrated and make sure you have tons to eat throughout the journey. I burned over over 3500 calories while completing this ride. Thankfully I had my fiancee and son as my supply car so I didn't have to carry too much on me. It really gets harder after you pass the visitors center with the hardest part being the last 1000 or so feet of elevation. However the views at this point are some of the most amazing I have experienced. It's such a surreal experience to be riding above the clouds.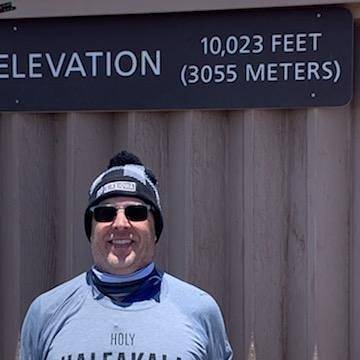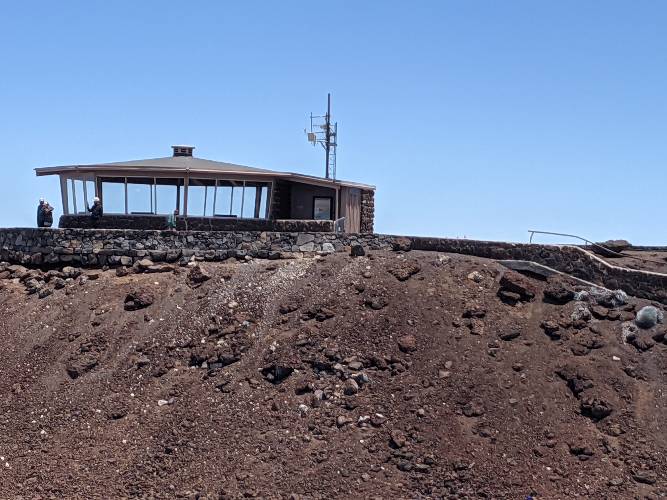 First ever Summit for me. I trained for this after doing it virtually on the Peloton. Completed in March 2, 2021 in 5 hours and 50 minutes. My goal was to complete it and not kill myself doing it. Got hard around 9500 ft due to the lack of oxygen but other than that the ride went well. I was not in amazing shape or anything a power to weight ratio of 3.0 but it was just a matter of keeping the legs moving and eating enough food. The day I did it, 2 other riders were attempting it, 1 did not make it, another guy made it but had to beg for food in the parking lot. So don't underestimate it. It was an amazing emotional journey for me. So glad I did it. #WolfHills
Apr 10, 2021
carlinguernsey
This is a must do climb due to the challenge and the unique nature of being able to start on the beach and end up over 10,000 feet. You visit a few different places on this climb - the lower part is agricultural Hawaii, next you are in more of a tropical rain forest, then typically some clouds as you start the upper part, and finally very volcanic (and usually clear) closer to the top. The gradient is never terrible, but most of the harder parts are higher up. The difficulty with this climb is the length. Takes lots to eat and drink, and proper clothing as it will be much colder at the top and when descending the upper part. The visitor center about 25 miles in has water and toilets. Save some energy for the descent - it can take awhile! You can park at the beach in Paia and get supplies in town before you start (or after you finish). There are bike shops in Paia and other place on the island where you can rent good bikes